Entrepreneurial goals in agriculture: a fertile ground for flexible approaches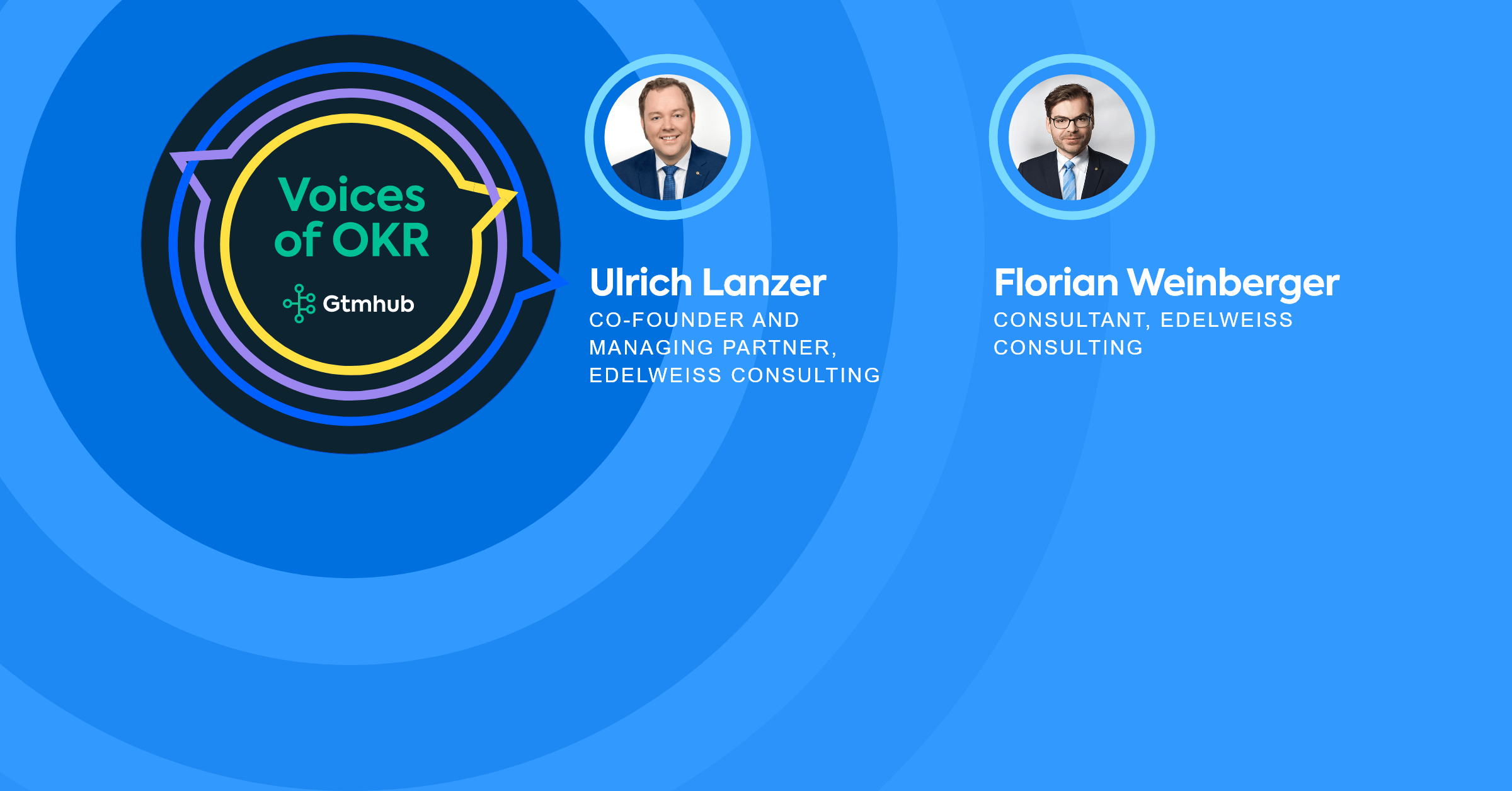 Ulrich Lanzer and Florian Weinberger are consultants at EDELWEISS CONSULTING – a leading consultancy company based in Austria. Ulrich is the co-founder and managing partner at EWC EDELWEISS CONSULTING and a senior expert in strategy and team development with a passion for food- and agri-business and focus in the public and private sector. Florian is an expert in strategy and public participation, who believes in the power of sustainable stakeholder engagement. In this Voices of OKR piece Ulrich and Florian converse on the relationship between small-scale agriculture and OKRs.
Florian: When I think of OKRs, my mind first goes to big tech and scalable and plannable processes. Agriculture doesn't come to mind instantly.
Ulrich: We should not limit OKRs to a few examples from a single industry. OKRs are more than a methodology, they are all about focused decisions and carefully laid-out plans . As volatility plays a major role in agriculture, focusing on the outcome has its advantages.
Florian: I can lively recall walking through the woods with my father as a ten-year-old boy. He was talking about the trees he was planting for my children. One probably could not have had a clearer focus on the outcome. But agriculture deals with the most volatile asset one can imagine – our nature. There are many external factors influencing production and some of them, like the weather, are crucial but can only be predicted a few days in advance.
Ulrich: Therefore, you need the utmost flexibility for the path you take. Agriculture requires planning for decades but managing from one day to the next. Integrating OKRs means that production cycles prevail over OKR cycles. Usually, an OKR coach will implement a three-month cycle in your organization like we did ourselves. But the agricultural production cycle is bound so strongly to the seasonal cycle of the year, that one can hardly ignore it. I am defining my farm OKRs every year at the end of December and the following January. We focus on beekeeping, thus we found the calendar year suitable for our work.
Florian: With crop production, one year is the minimum cycle and, in my case, it runs from April to even July of the following year.
Ulrich: So, you work with overlapping cycles then?
Florian: Yes. 16 months, from seeding the first crop to harvesting the last crop. Fields are production slots, and once occupied you cannot just switch cultivation. It is like a board game: I must have the subsequent moves in mind when planning the upcoming production. That is the superpower of OKRs in my case: from an input perspective I cannot precisely plan with foresight for 2 or 3 years, as the markets are too volatile, but I can predict desired outcomes for my production processes for years in advance.
Ulrich: One of our last year's OKR sets was about pushing ahead with a new product: lanterns made from wax. We were collecting information from clients regarding such lanterns. At the same time, we strengthened our production process by increasing the availability of wax and decreasing the budget for packaging.

Florian: An example of an ongoing issue of mine is the optimization and reduction of the ecological impact of production. This includes training, learning about and comparing at least 5 new production methods, setting aside productive land as fallow , and reducing the usage of fossil fuels.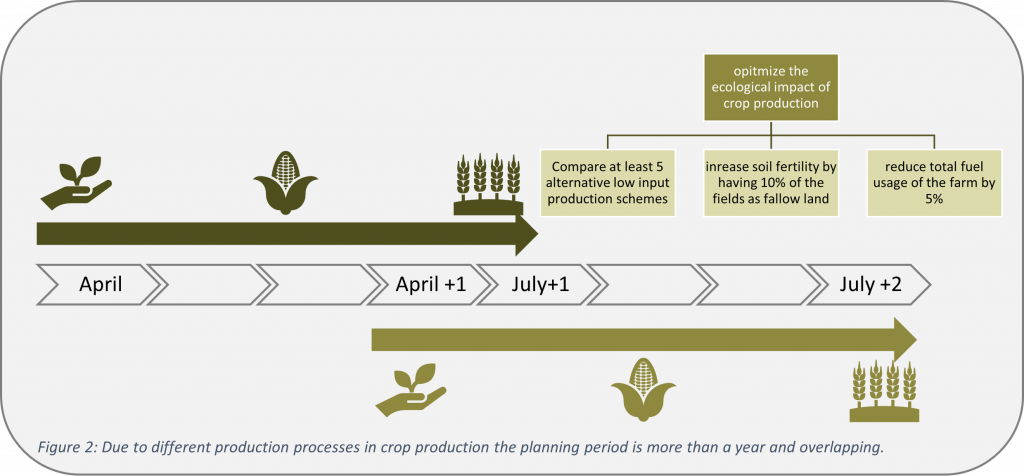 Ulrich: To sum up: in the agricultural sector, you need not only a clear vision for outcomes, but also full flexibility for the path you're undertaking and a planning cycle that follows your unique production cycle. I guess that's why agriculture is a fertile ground for OKRs !
Looking to get started with OKRs? Try Gtmhub FREE for 7 days!