Why choose OKRs for your company
OKRs (Objectives and Key Results) are a collaborative management methodology that helps companies set and achieve goals by driving alignment, enhancing focus, and promoting transparency. By illustrating the top priorities of the organization, company OKRs are the grounding point for business, department, and individual initiatives.
---
Learn more about what OKRs are and how to use them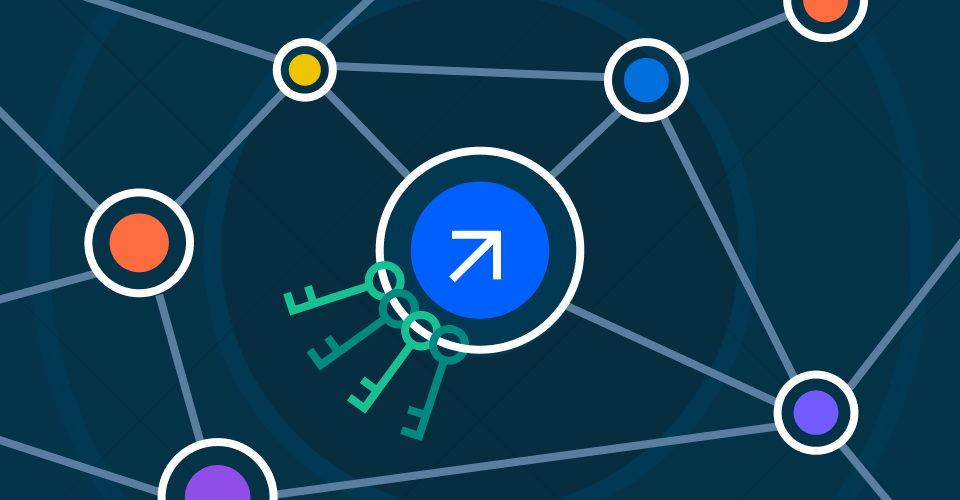 ---
Company OKRs, however, are not meant to cover everything your organization needs to accomplish as too many OKRs can unravel organizational efficiency through complexity and confusion. When done correctly, company OKRs prevent a significant vulnerability: misalignment.
Without alignment at the top, departments and teams operate without direction and focus. OKRs help leadership connect with the most important goals and help individuals produce efficient and inspired work.
How OKRs solve company level challenges
The transparency of OKRs ensures accessibility to the company goals that guide the business, department, and individual goals. This is the first step in preventing misalignment, as each team knows what the other is working on at any given time.
OKRs also correct misalignment through cross-functional collaboration. The company level objective is supported by department initiatives that drive progress for the key results. Company OKRs require each department to work together to progress key results and their respective OKRs, pushing each team and individual in the same direction.
Through company OKRs, objectives provide the often-missing guiding light for each department, while key results give teams a quantifiable objective to push towards collaboratively.
Setting OKRs for the company
Company OKRs can be split into an annual and quarterly focus, usually with a mid-year review of the annual OKR. Depending on the structure of the organization, the CEO, COO, and/or Chief of Staff may create the initial draft of company OKRs with feedback from other c-suite executives to ensure OKRs aren't created in a silo.
The key decision makers need to have an informed perspective on each department's performance when determining where the company should focus. A growth-focused, Series C funded startup, for example, will need to focus on different areas than a 40-year established enterprise.
While annual company OKRs are the support structure of your organization, they are far from "set and forget" goals. Changes in the competitive environment, shifting consumer demands, and other unaccounted-for variables (like a worldwide pandemic) require flexible company OKRs. Quarterly OKRs allow for variety in "how" the annual OKRs are achieved and "what" is happening in the market for your product or service.
Company OKR focus areas
Company OKRs can be focused, quarterly or annually, on a wide selection of areas like:
Growth initiatives
Brand
Culture
Revenue
Product
Service
Check out all our company OKR examples below.
Company OKR examples
Growth OKR examples
Objective: Become growth-obsessed
Key result 1: Decrease avg. net MRR churn by 25%
Key result 2: Compound MoM MRR growth of 15%
Key result 3: 2,000 Customers
Objective: Kickstart growth mode
Key result 1: Increase the company average deal size by 30% (with upsells)
Key result 2: Reduce churn to less than 5% annually
Key result 3: Successfully expand into APAC by establishing regional HQ in Singapore and hiring at least 3 sales/support staff
---
Brand OKR examples
Objective: Delight our customers
Key result 1: Achieve an NPS of >24 from our customers
Key result 2: Increase customer Net Retention to >100%
Key result 3: Achieve product engagement measured by >80% WAU
---
Culture OKR examples
Objective: Build a great corporate culture
Key result 1: Successfully launch OKR platform to provide transparency to company goals by having 70%+ users submit reflections within 3 weeks
Key result 2: Achieve a weekly employee satisfaction / Pulse Score of >8
Key result 3: Celebrate at least 3 "small wins" and "shout-outs" in every all hands meeting
Key result 4: CEO and SVPs to complete monthly all-hands town hall and open Q&A meeting
Objective: Create an OKR-obsessed culture
Key result 1: 90% of KRs are up to date every 2 weeks
Key result 2: Average 70% progress on all OKRs
Key result 3: Average OKR design score above 80
---
Revenue OKR examples
Objective: Achieve revenue targets through disciplined, profitable, and repeatable methods‍
Key result 1: Hit company global sales target of $50 Million in New ARR
Key result 2: Achieve >50% growth in channel sourced bookings
Key result 3: Achieve >40% of Bookings target by Feb 28th
Key result 4: Achieve 100% year-to-year sales growth in EMEA
Objective: Improve customer retention to drive up revenue
Key result 1: Improve product onboarding (product)
Key result 2: Target enterprise MQLs to improve customer life time (marketing)
Key result 3: Build a long-term nurture sequence (customer success)
---
Product OKR examples
Objective: Launch the new product successfully in Q1
Key result 1: Publish 5 new product customer case studies
Key result 2: Obtain at least 20 new product customers with an average order size of >$25k
Key result 3: Obtain Leader category status in the Gartner Magic Quadrant
Key result 4: Win a "Best Product of the Year" award at the industry conference
---
Service OKR examples
Objective: Create customers who love us as much as we love us
Key result 1: Identify needs and design features to address them
Key result 2: Address pain points and needs of the customer
Key result 3: Improve and scale customer success cycle for current customers
How Gtmhub simplifies OKRs for your company
At Gtmhub, we're committed to helping you bridge the gap between strategy and execution. Inspired by the Objectives and Key Results (OKR) methodology, our platform is designed to help you align your teams, improve focus and foster transparency.
Quick-start your OKR journey with ready-to-go OKR templates from our Marketplace or connect with 160+ Integrations to update your OKRs and KPIs automatically to easily make data-driven decisions with our customizable Insights and Dashboards.
Ready to achieve your most ambitious goals? Start a free trial today or book a demo to see Gtmhub in action.