How positive psychology and mental training foster commitment to OKRs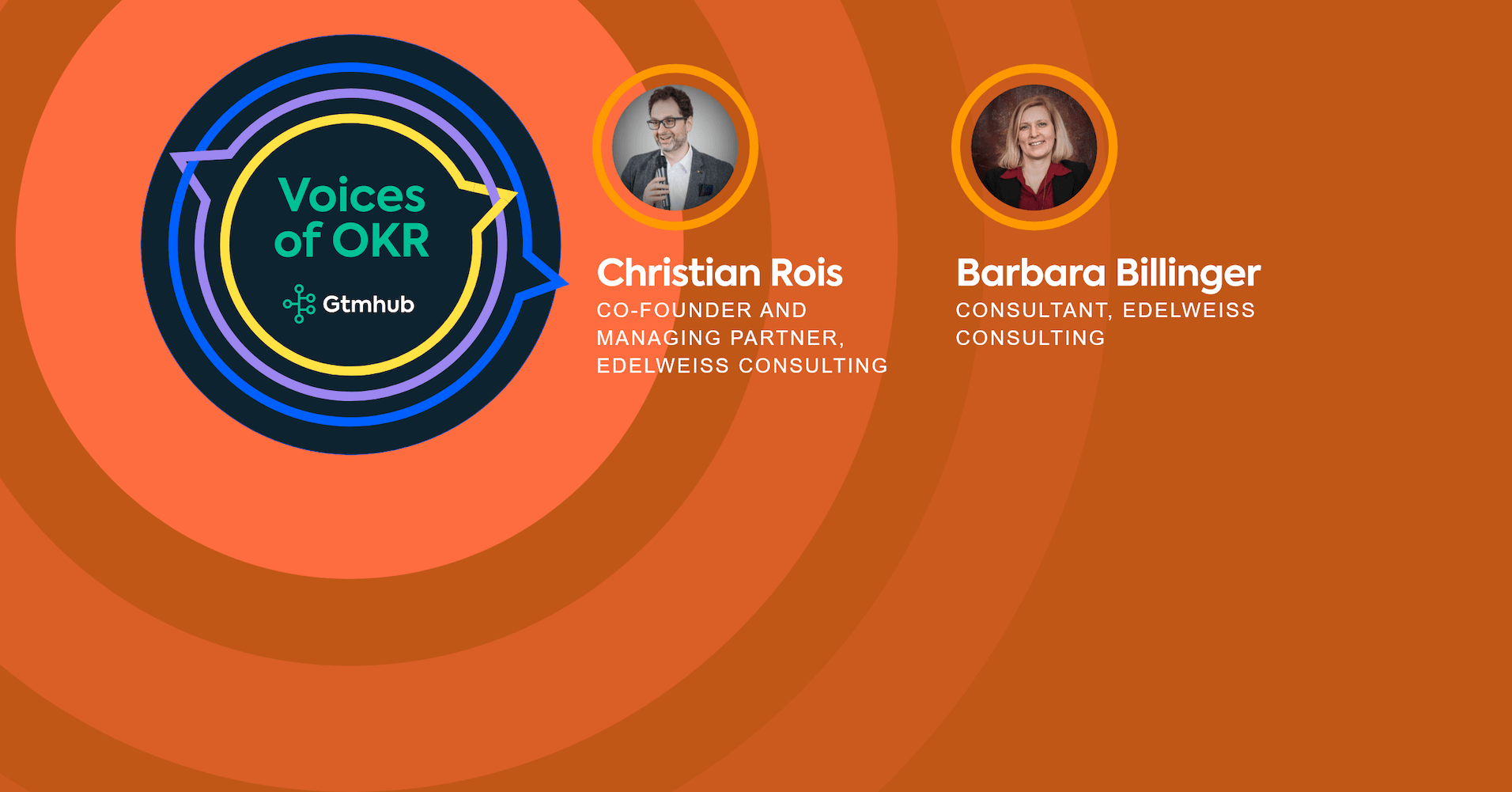 Christian Rois and Barbara Billinger are consultants at EDELWEISS CONSULTING – a leading consultancy company based in Austria. Christian is an entrepreneur, co-founder and managing partner at EWC EDELWEISS CONSULTING, consulting executives in IT, Finance, NPOs and the public sector. Barbara is consultant, lecturer and researcher, developer of teams and organizations, and a firm believer in positive psychology. In this Voices of OKR piece Christian and Barbara reveal the rituals and behaviors that we can learn from top-performers to develop an atmosphere of passion for target achievement with OKRs.
When talking about OKRs, the focus is usually on how to set the most motivating objectives or how to find the perfectly balanced key results. Besides all that, it is definitely the human factor that has its fair stake in the success of OKR. If the team does not engage in the recurrent challenges of reaching short-term goals, OKRs will not create impact. But how do you foster commitment when agile behavior and exhausting sprints have not yet encroached on the corporate DNA?
The approach
Based on Ben Furman 's (a Finish psychologist) solution-focused psychology, we believe that visualizing the desired outcome as vividly as possible fosters will, strength, and perseverance to engage in huge and challenging processes, yet ties personal resources. Thus, we have pursued the tradition of our goal achievement party long before we even thought about OKRs.
When setting our goals for the next cycle, one of our key questions is: How are we going to celebrate once we have reached them? Where? What food, drinks, music, and party guests will we have? By shaping the desired gratification as precisely as possible, we get ourselves attracted to the joint mission.

The ruthless truth
Euphoric participation and elegiac rigor are only a few steps apart. Whereas it has its own spirit to tinker the very first objectives and craft key results that trigger ambition rather than impossible dreams, disillusion just waits around the corner. Business routine tackles the OKR focus and before you even realize, evaluation time is on the horizon. Be assured that the kickoff for the next cycle won't come as easy as the first one – and that's fine. Some units will find it easy to derive their own OKR, while others – with a more routine character of tasks – will question their own scope of action. Be happy to have them contribute to the OKRs on corporate level.
The Learnings
Reviewing our OKR self-experience and sparring with clients allowed us to share the following learnings on the atmospheric side of OKR:
Embrace
– Embrace the courage for the gap. Don't think too much about interfaces in your organizational structure – about who should contribute to which objective and if that matches their exact job description. Imperfect is the new perfect and it is mission-critical that units do not have to engage to the exact same extent. Keep calm and watch unexpected new synapses develop.
– Embrace the dynamics, the increase of speed and the joy that come along with the sincere permission to concentrate on few objectives rather than juggling with day-by-day prioritization. It is explicitly permitted to leave some tasks behind.
– Embrace the failure. Be sure that "we almost hit the 70 %" is much more energizing than "we are over the threshold by far" if it is followed by an honest review without personal judgement.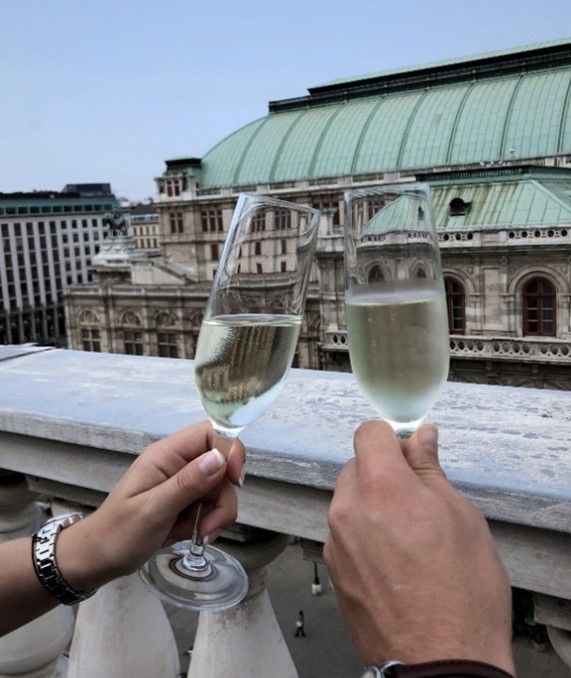 Beware…
– Beware of clinging to your previous goal achievement system. Unless you are a start-up business, your venture has a history. Probably, you were not acting by chance in your activities before, and probably, some of the practices were useful and went well. But if you decide to go with OKRs, let go of your previous routines. Still take your overall responsibility by monitoring your KPI's.
– Beware of tying OKRs to any compensation and benefits. You will not unleash the power of OKR while your team is worrying about their individual performance ranking.
– Beware of the celebration-trap. The well-intentioned "Naaah… we came so close, let's still have a party to keep the team motivated", is a rather bad idea. People will not enjoy partying without a real reason, and you will be able to watch their motivation decline. It's better to honestly acknowledge the effort and go for a serious review to find out what went wrong. The effect will turn out similar to visualizing the desired gratification.
Looking to get started with OKRs? Try Gtmhub FREE for 7 days!