What is Technical Success?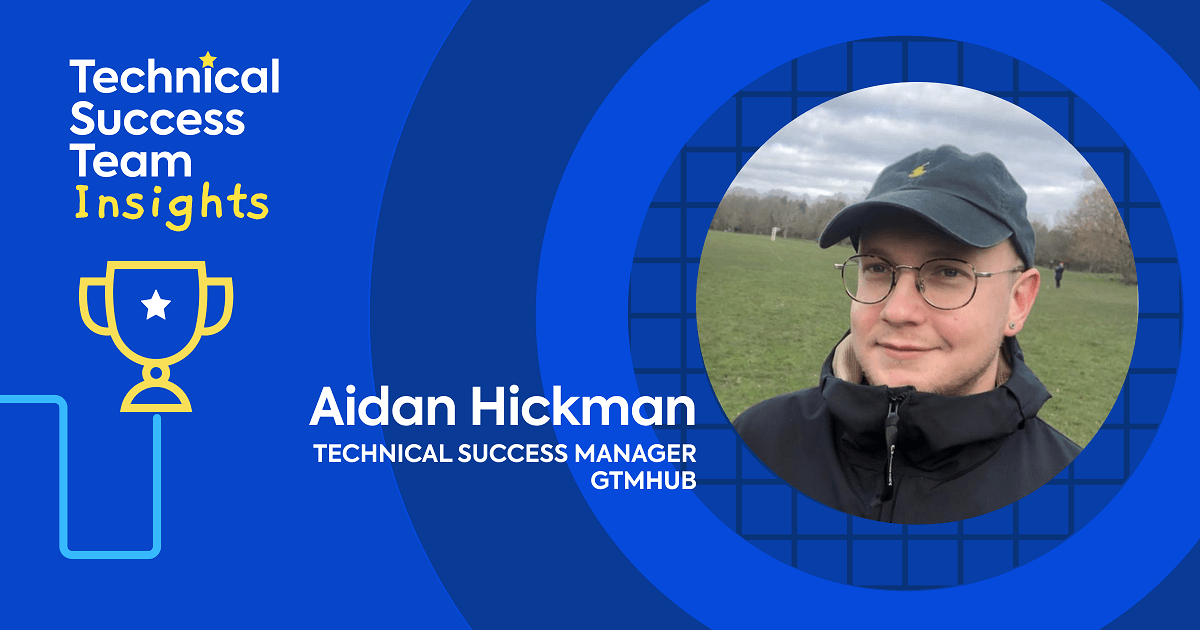 Technical Success is the utopic state where every aspect of your technology stack exists in perfect harmony. Flawlessly formatted data flows freely and purposefully to exactly where it is needed, exactly when it is needed.
That's usually easier said than done but it's our North Star.
Gtmhub provides a vast range of out-of-the-box integration options from Asana to Zendesk. Combined with custom integrations and our Open API, the possibilities become endless. With a wide range of data sources comes a wide range of data formats.
Our Technical Success Managers specialise in connecting and using data from your systems in combination with Gtmhub's rich data set. Here's what they help with:
#1 – Are you on track?
Understanding your OKRs at all levels of the company is one of the most crucial aspects of successfully adopting and scaling OKRs for enterprises. Each company's unique process, brings a unique way to interpret OKR data.
Taking your requirements and their expertise, our Technical Success Managers sculpt your data into configurable, interactive reporting Insightboards.
Insightboards can provide things like:
Team leads a hub to base their OKR check-ins or 1:1s around, that's weekly Focus.
Executives a view on what areas need more resources allocated to be successful this cycle, that's Agility at the touch of a button.
OKR Champions a platform to understand and track their company, department, or team's Objective progress and activity. That's increased Transparency and Accountability all on one page.
They do all this and more, whilst fitting to your specific needs.
#2 – Being Exceptional
Okay, this one is cheating. It's one of our company values. But for us to be exceptional, all who we work with need to feel exceptional.
If you're struggling with getting people engaged with OKRs, no problem, we'll create you an OKR Engagement Challenge (prizes not included!) to gamify employee involvement: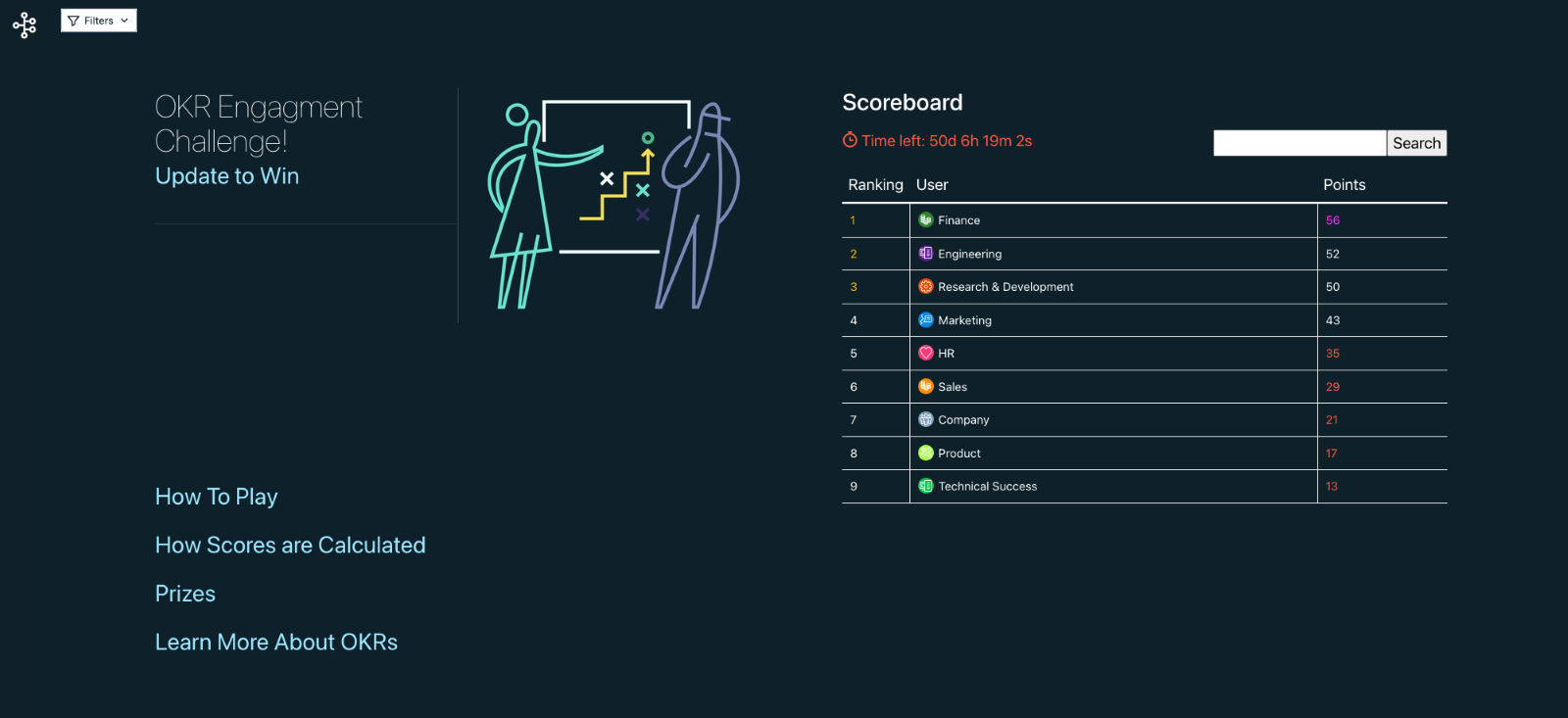 Maybe it's education you need help with. Not everyone joining a company has experienced OKRs before (and even less have seen it done properly). Don't worry, we'll create educational and interactive pages that employees can reference every time they need a reminder about OKRs and your company's OKR methodology.
Whatever your specific needs, every one of our Technical Success Managers is here to take you from run-of-the-mill OKR adoption and execution to being a class above the rest.
#3 – Removing Friction
The automatic tracking of Key Results based on data from systems external to Gtmhub removes the overhead involved in tracking potentially complex metrics. Removing this friction from the OKR process allows contributors to focus on the work that matters and enables teams to measure what really matters to them, not just what is easy to measure.
This is key for scaling OKRs effectively.
Our Technical Success Managers can take data from any (or many) of your connected systems and surface the specific metric you are wanting measure as a Key Result, whether it is Jira Epic Progress for a sprint team, individual sales team members Annual Recurring Revenue contributions from Salesforce or trial conversions from Chargebee.
Combine these key technical aspects and much more with ongoing technical stewardship and you've got a foundation upon which you can scale your use of OKRs confidently and effectively within your enterprise.
Whilst you're here, take a look at some of the other cool things we do.