Spotlight on Technical Success: Jake Esau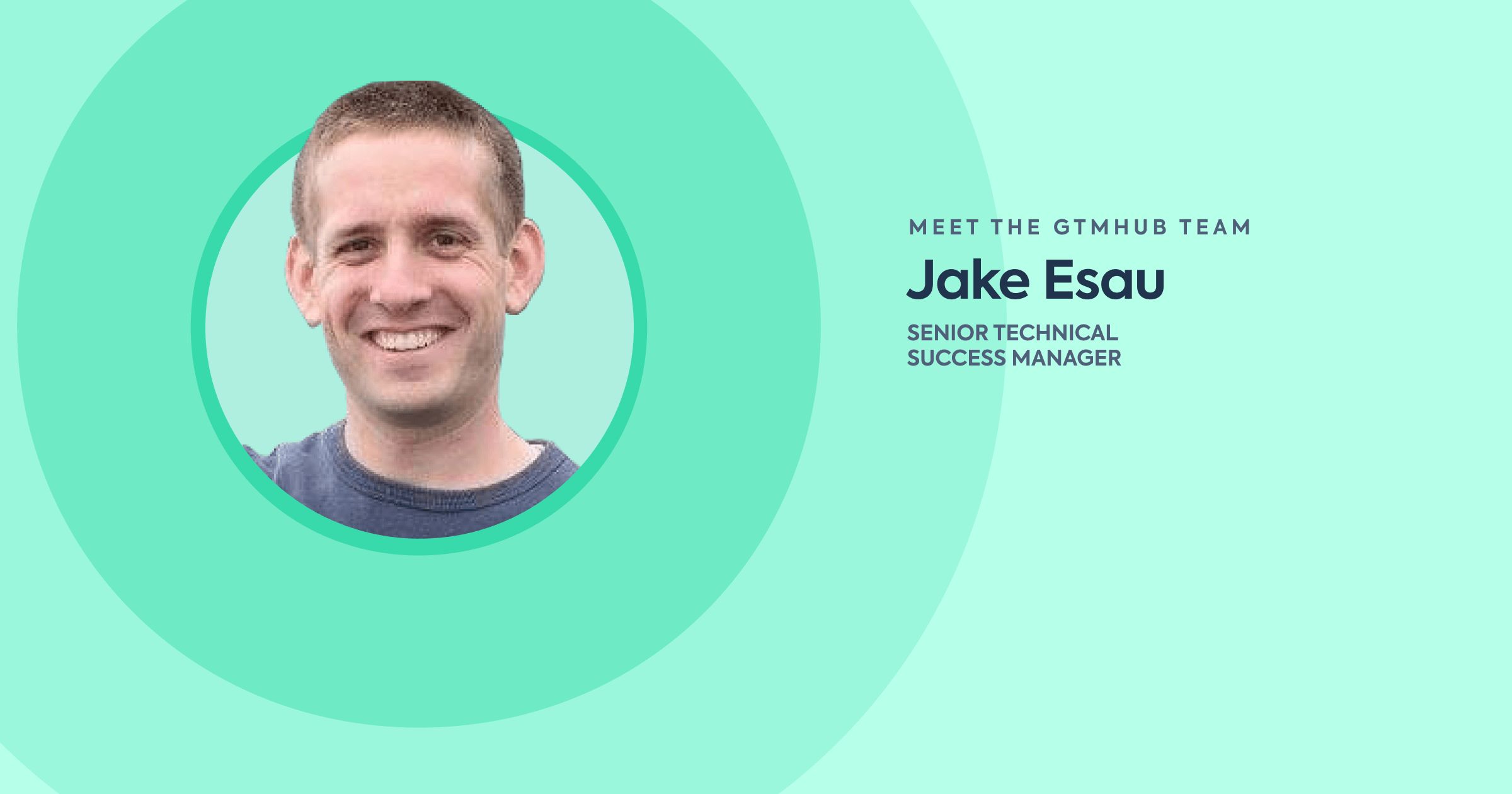 Hey Jake, tell me a little about yourself, your career, and how you ended up in Technical Success?
After graduating with a degree in Computer Engineering, I worked as a software engineer for several years and realized I don't want to write code all day every day. I then completed my MBA and worked as a project manager, but missed some of the technical work. For the past few years, I've worked in technical success and consulting, which provides the perfect blend of customer interaction and technical work. My work has allowed me to work with wonderful people around the globe in companies of all sizes.
What does a typical day look like for you and what are you currently working on?
It is a mix of meeting with and building solutions for customers, working on internal projects and tools and mentoring our newest team members. My main project currently is updating our internal tools to account for new features in the product- which is never-ending because we keep adding amazing new features.
What gets you out of bed in the morning?
Knowing that I'll likely be creating or modifying a board, tool, or utility that makes an annoying task easier or faster each day is my motivation.
What three words would you use to describe your role?
Helpful, Efficient, Quality.
What is your favorite integration?
My favorite integration is Excel and Google Sheets because of how much flexibility they give us. Even if we have struggles directly integrating to another system, if we can get the data into Excel or a Google Sheet, we can then use it.
What is your favorite Insightboard?
It's hard to pick one, but I would pick the OKR Update Analysis board because it provides a good visual representation of how you're doing on keeping your OKRs updated at a glance. That and because I wrote it :).
What is your proudest achievement at Gtmhub so far?
The development of the Account Data Importer allows us to bulk import, edit, and delete data for customers far faster than we were able to before.
How do you define success?
To me, success is when our customers truly want to use Gtmhub because it makes them more successful in achieving their mission.