Spotlight on Technical Success: Amara Cole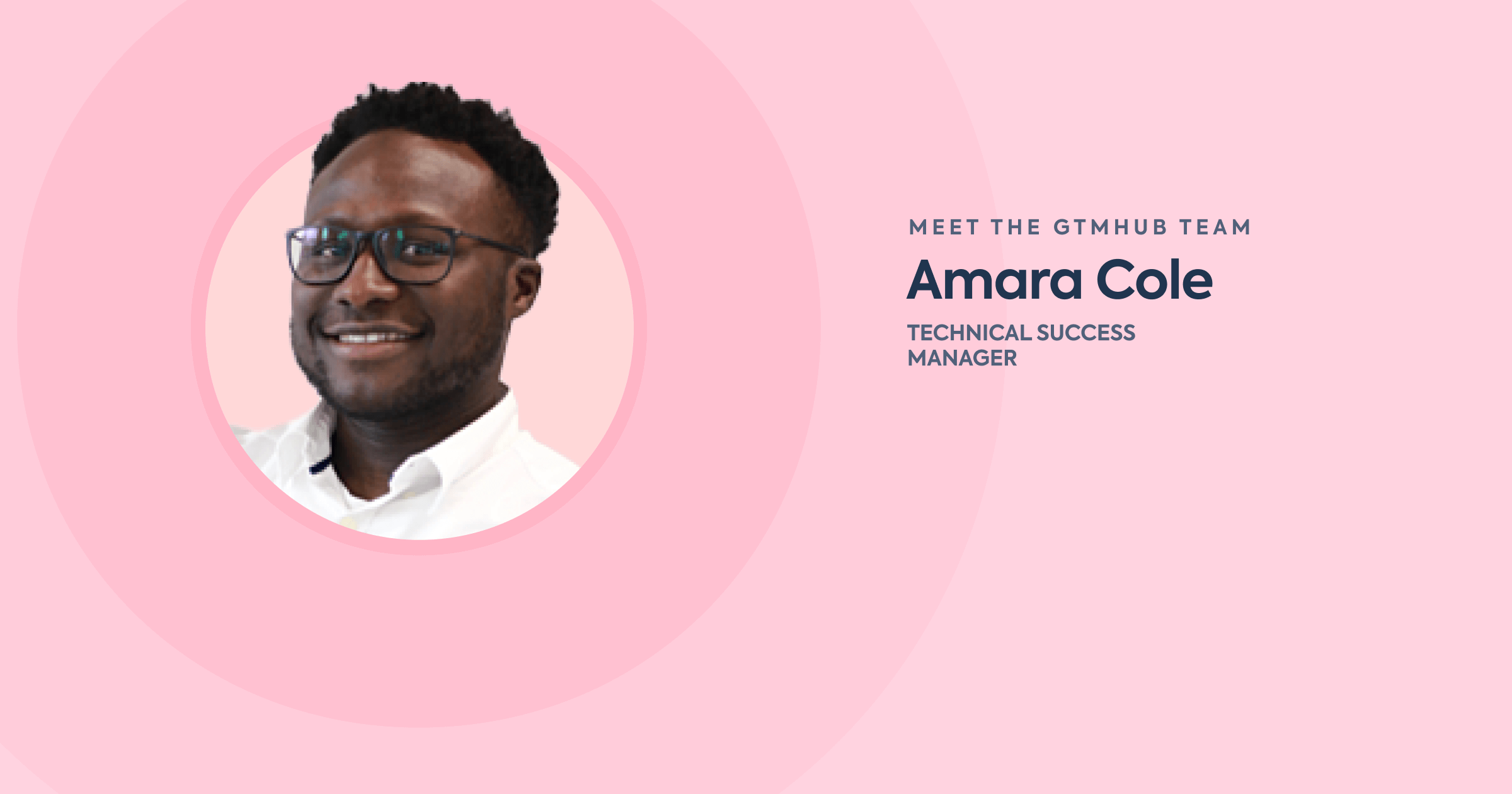 Hey Amara, tell me a little about yourself, your career, and how you ended up in Technical Success?
I started my career working in sales and business development, where I had the pleasure of collaborating with various companies across multiple sectors. I decided to do a programming course to have better and more meaningful conversations with my clients and partners, not knowing that I would fall in love with programming. As a Technical Success Manager, I get to combine the best of both worlds, i.e. my business background with my technical knowledge.
What does a typical day look like for you and what are you currently working on?
In a nutshell, a typical day involves a combination of meeting with colleagues, interacting with customers, and getting things done.
Currently I'm working on a solution for a customer that will enable them to visualize the progress of all their long-term strategic objectives and how the more tactical OKRs are influencing the overall progress.
What gets you out of bed in the morning?
The thought of creating something that might put a smile on a customer's face... and of course my two little rays of sunshine:D.
What three words would you use to describe your role?
Creative, Thoughtful, and Collaboration.
What is your favorite integration?
Salesforce. Coming from a sales background and having lived most of my career in a CRM, this integration resonates a lot with me. I'm always curious to learn about how my customers intend to use this integration.
What is your favorite Insightboard?
The OKR Methodology Education Board. This board helps companies or employees that are new to OKRs to learn about the key concepts as well as brainstorm their ideas and receive feedback in real-time.
What is your proudest achievement at Gtmhub so far?
Implementing a usage analysis report for a customer is key for them to understand the engagement level of their users and incentivize them to be more engaged.
How do you define success?
Success is when we go above and beyond to not only deliver on the customer's requirements but also recommend and implement useful solutions that they had never initially considered.