Spotlight on Technical Success: Aidan Hickman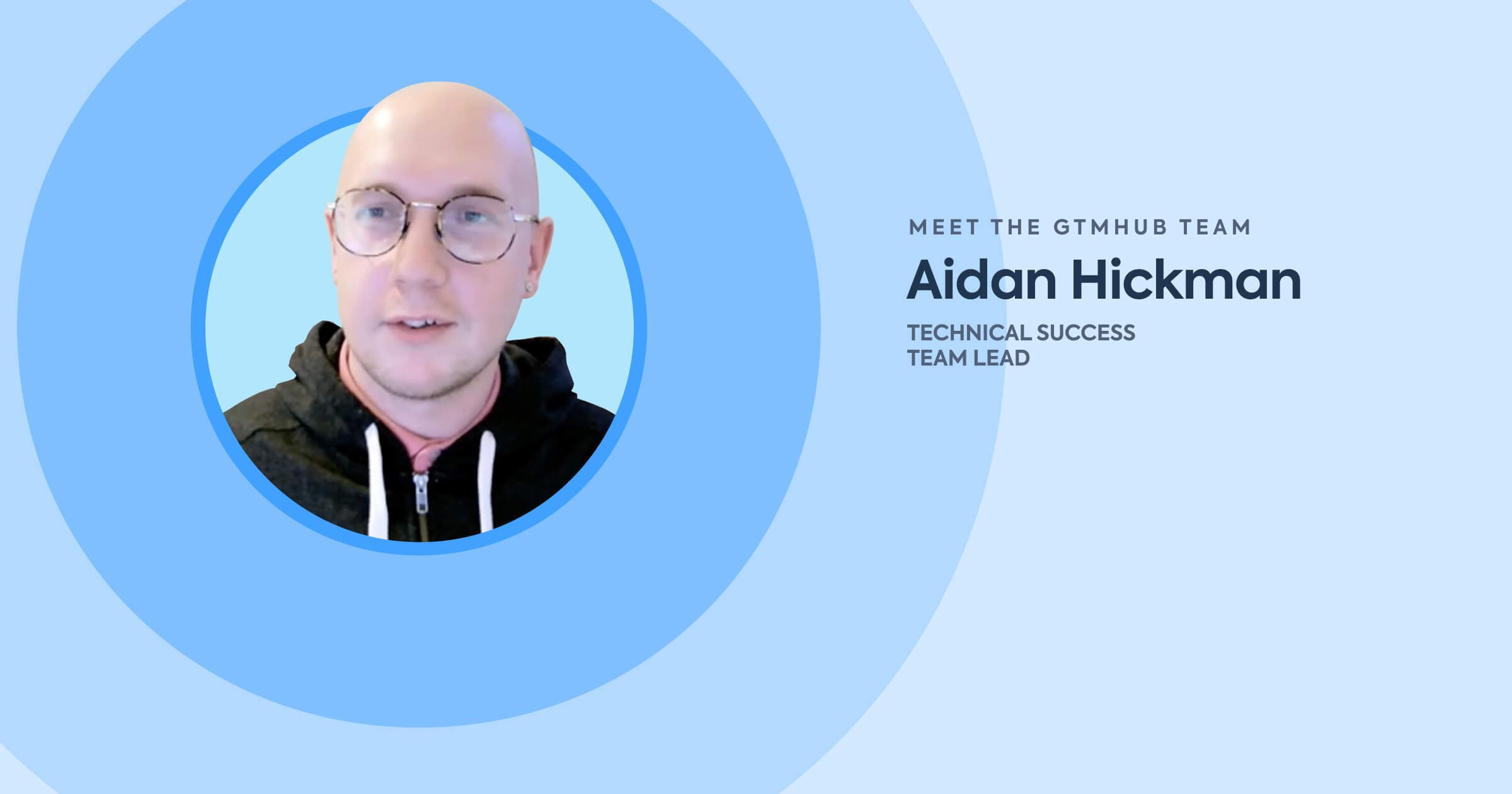 Hey Aidan, tell me a little about yourself, your career, and how you ended up in Technical Success?
My career started in Tech Support at a major bank, it was there I found out how much I enjoy helping others whether it was customers, teammates, or people I had never met in a far-away department.
Technical Success was a natural next step after Tech Support as it develops just helping customers who are having issues, to pre-emptively guiding them around potential pitfalls, leading them along with best practices all the way, and accompanying them into unknown territory. This is what we do every day at Gtmhub as our customers push OKRs and Result Orchestration to new heights.
What does a typical day look like for you and what are you currently working on?
My typical workday is a healthy split of focus time for creating solutions for customers, regular meetings with those customers, and meeting with my Technical Success colleagues to share knowledge.
Currently, I am working on developing some custom functionalities that will create extensibility in Gtmhub Insightboards. We are going way beyond the basic reporting you would expect with most systems, incorporating functionality tailored to our customers' needs alongside the data they need to manage their OKRs.
What gets you out of bed in the morning?
An early alarm and a workout.
What three words would you use to describe your role?
Listening, understanding, and acting (on).
What is your favorite integration?
It has to be Jira, as it's so widely used and a product I've spent hundreds, if not thousands, of hours in myself. That said, I'm excited about some new integrations that we have in the pipeline right now.
What is your favorite Insightboard?
I'm a big fan of the Engagement Challenge board. Engagement with OKRs is something all customers struggle with at some point and friendly competition is a great way to tackle it. I always prefer using the carrot rather than the stick for guiding positive behaviors.
What is your proudest achievement at Gtmhub so far?
Definitely publishing this blog post on what we do in Technical Success.
How do you define success?
On a personal level, I believe success should be judged by internal measures. That is to say, you should never judge your success based on what you actually achieve but by your efforts towards that achievement.
In terms of Technical Success at Gtmhub, our success is judged almost entirely on the success of our customers. If we can enable our customers to successfully scale their OKR execution across their business then we have been successful in our goals. This is our minimum and we aim to exceed it.