With our new product roundup blog series, you will get the chance to see a summary of the best product updates that happened over the past month. Hop on the feature release train and enjoy the ride 🚂
New Home
They say first impressions count. This cannot be more true for applications and their Home screens.
The Home screen is where you feel most, well, at home. Tranquil, tidy and neat – that's how the go-to place to find everything you need should be.
In an OKR world, the home is where you can easily check and manage progress towards your goals. That's why it's key to declutter and tidy up, so you can focus on the essentials, stay-up-to date, determine what needs to be done, and start taking action.
Your new Gtmhub Home screen does just that. From here you can approve Objectives, work on Tasks, update your Key Results, and monitor your progress at a glance.
Your screen is now divided into 4 main sections that you can expand and collapse to allow for better focus. In the To-Do section, you can quickly take action and tackle pending items. Next, you have yours and your team's OKRs. Last but not least, you can see how you and your organization are advancing towards reaching your targets.
Go to our knowledge base to find out more.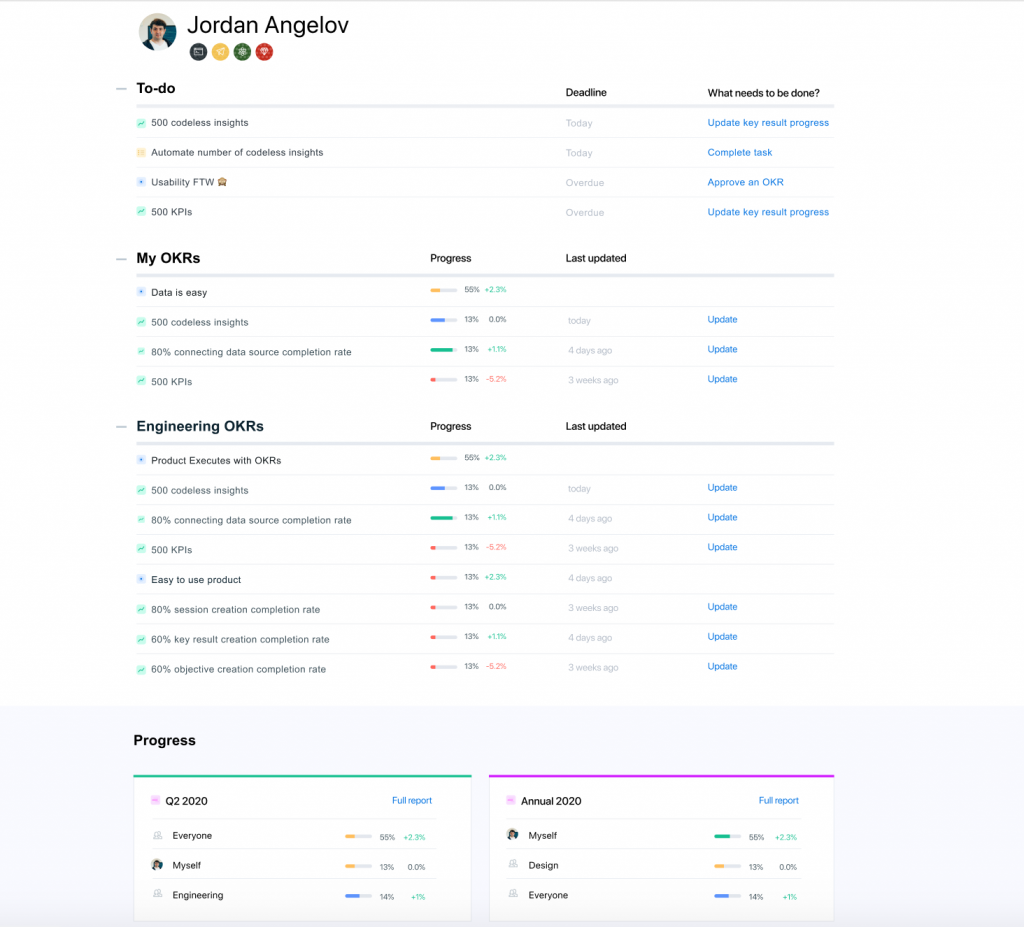 New Home screen
Lists
Gathering the right OKR data to fuel your decisions is no longer a time-consuming process. You can effortlessly get to and visualize the information you need by creating custom lists and reports for Objectives, Key Results and Tasks. So, you act upon the data and add value to your organization:
1. What OKRs is the Product team focusing on this quarter?
– What can I do to contribute?
2. Which KRs are making no progress?
– Is there a need to re-evaluate targets?
3. What tasks the Sales team needs to complete in the next month?
– Can I help and how?
Learn more about Lists here .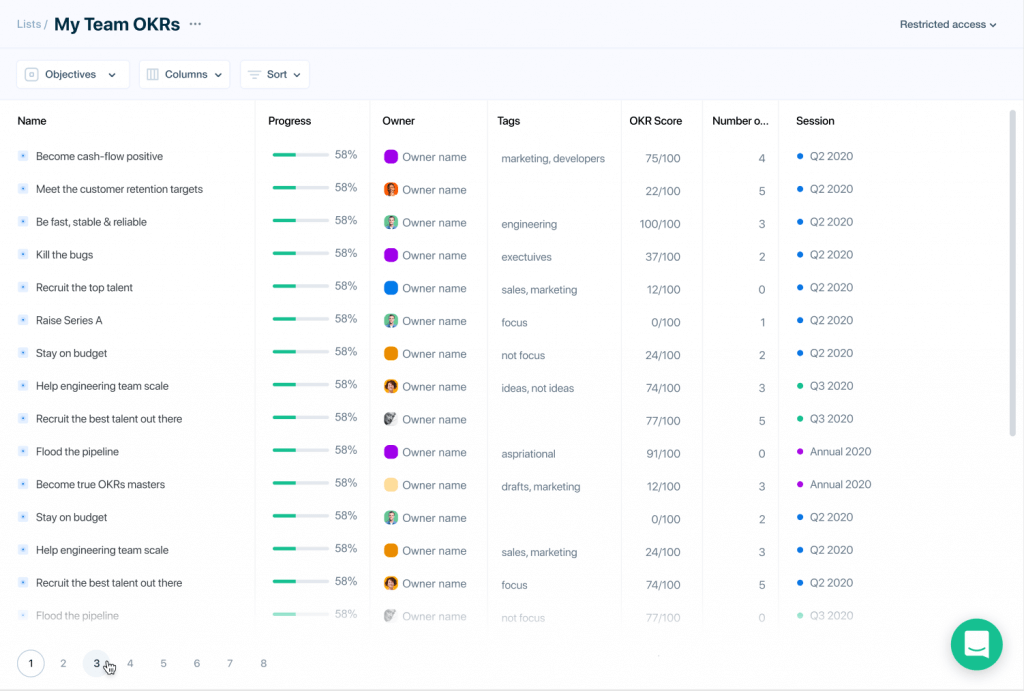 Lists
Revamped Mobile App
Every minute more spent managing your OKRs is a minute less spent executing on them. Your new mobile experience saves you precious time as it comes with quicker and more intuitive navigation. You can now easily update your OKRs and tasks, monitor progress, post comments and share OKR links on the go.
Download our mobile app from the Apple App store or Google play .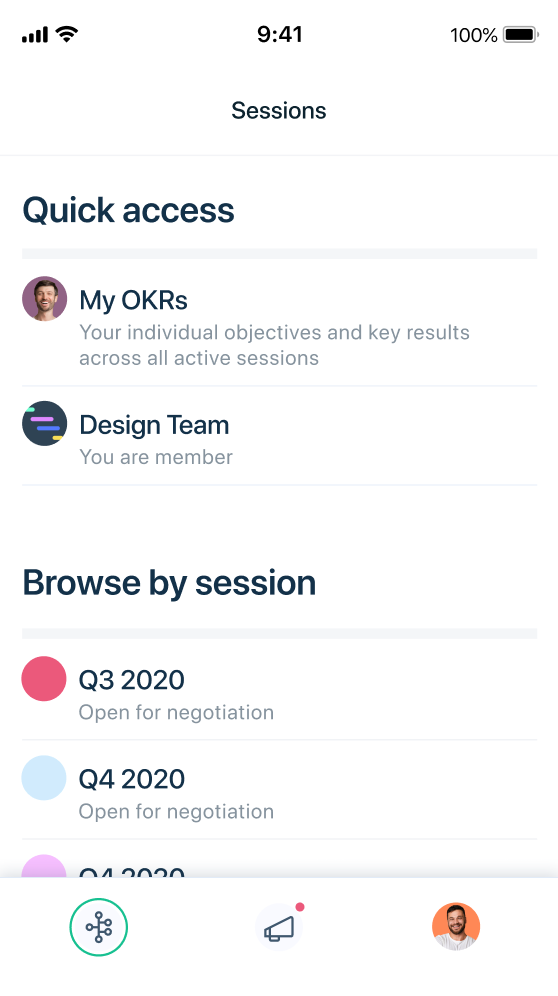 Gtmhub Mobile App
KR Timeline
Goals and achievements are the pulsing heart of organizations. But it's difficult to keep track of everyone's big and small wins. So, how do you stay up to date?
The new Timeline lists all Key Result updates in your account chronologically. It's all about transparency – you will have the chance to not only track what's happening in your organization, but also showcase what you've been focusing on. If something catches your eye, just follow up and start a conversation about it. Engaging with your colleagues and congratulating them on their progress has never been easier.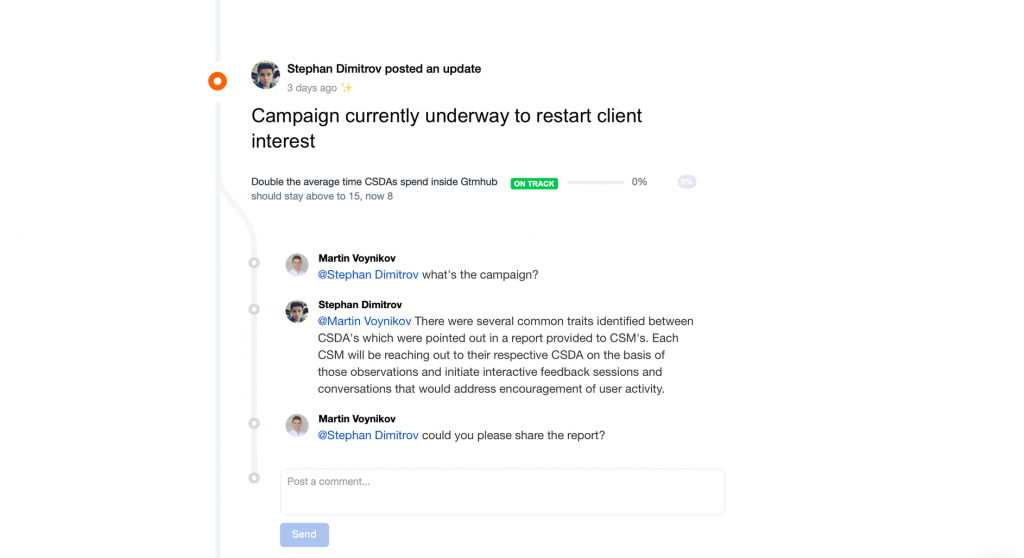 KR Timeline
Looking to get started with OKRs? Try Gtmhub FREE for 7 days!