Here are the new product updates that happened in September. Hop on the feature release train and enjoy the ride 🚂
Key Performance Indicators (KPIs)
What's the one thing that makes progress towards goals tangible? Data . This is why KPIs and OKRs often go hand in hand – you need data to set a strategic plan and determine whether you're successfully fulfilling it. Gtmhub's KPIs provide you with real-time data available for analysis, more informed decision-making and proof that you're steering the company in the right direction.
Using KPIs combined with OKRs can help you easily enhance performance visibility and quickly assess the organization's current state. For example, you can see how MRR or customer trials have been progressing to adjust your strategy and OKRs or if you're in Engineering, you can track the velocity to organize resources in the best possible way.
Learn more about using KPIs here .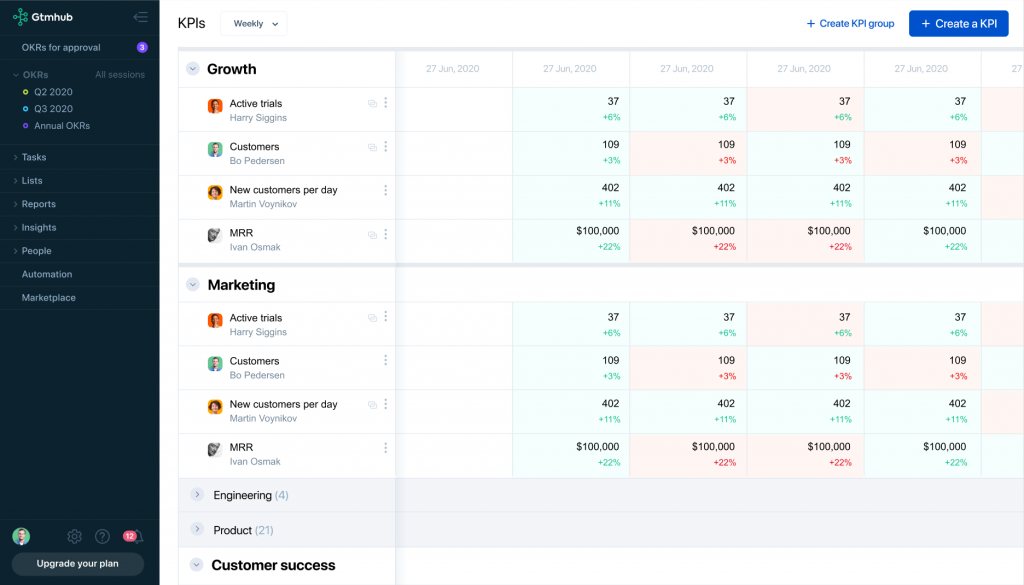 KPIs
Tasks in the Mobile App
You can now create and manage tasks in the Gtmhub's mobile app. Tasks help you focus your efforts, set your priorities straight and clarify what needs to be done to achieve desired outcomes.
Tasks will improve transparency and encourage daily progress towards your goals. You can start the day by reviewing your daily tasks on your phone while having coffee and then, manage to stay organized regardless of your busy schedule. Or if you're away from the desk you can use your phone to jot down an idea for a task or mark a task as 'completed' and celebrate the small wins anywhere you go.
Download our mobile app from the Apple App Store or Google Play .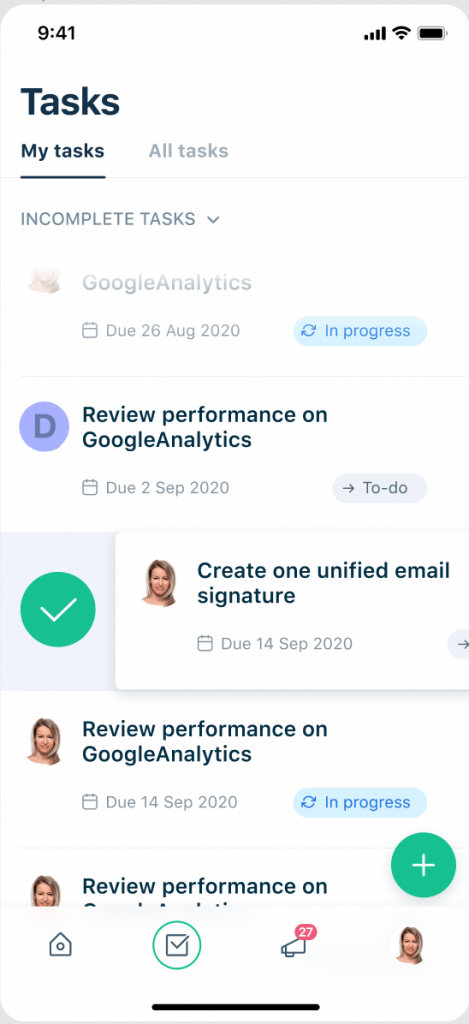 Tasks in the Mobile App
Reactions
Emoji reactions are not only a quick way to respond to any Key Result update, but also quite a fun one. They boost workplace happiness, motivate your team, and encourage productivity. You now only need a simple emoji reaction to express yourself, celebrate with your team and support them on the way to success.
Gtmhub admins, users and OKR champions can check the KR timeline to stay up to date with what has changed and easily engage with other users to help if needed or simply congratulate them with emojis.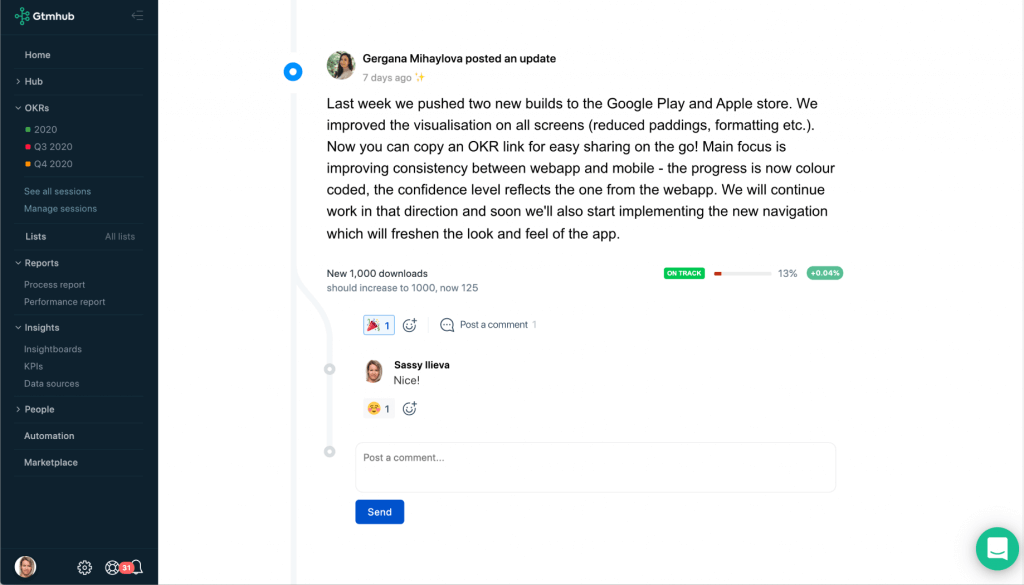 Emoji reactions
Looking to get started with OKRs? Try Gtmhub FREE for 7 days!