Here are the new product updates that happened in October. Hop on the feature release train and enjoy the ride 🚂
Exporting Lists to Excel
Lists let you effortlessly get to and visualize the OKR-related information you need. And it's only natural that you might have to share that information with your teammates – via email, in the conversation thread of your favorite collaboration platform or even in print.
You can now export any of your custom lists to Excel. Sharing important OKR data with others will become a walk in the park – transparency and team collaboration will imminently improve. You'll also be able to use the exports as part of your company reports or presentations to executives.
What's more, you'll be able to keep records – key to the success of every business. Safekeeping essential information is invaluable when it comes to making long-term plans and seeing the big picture.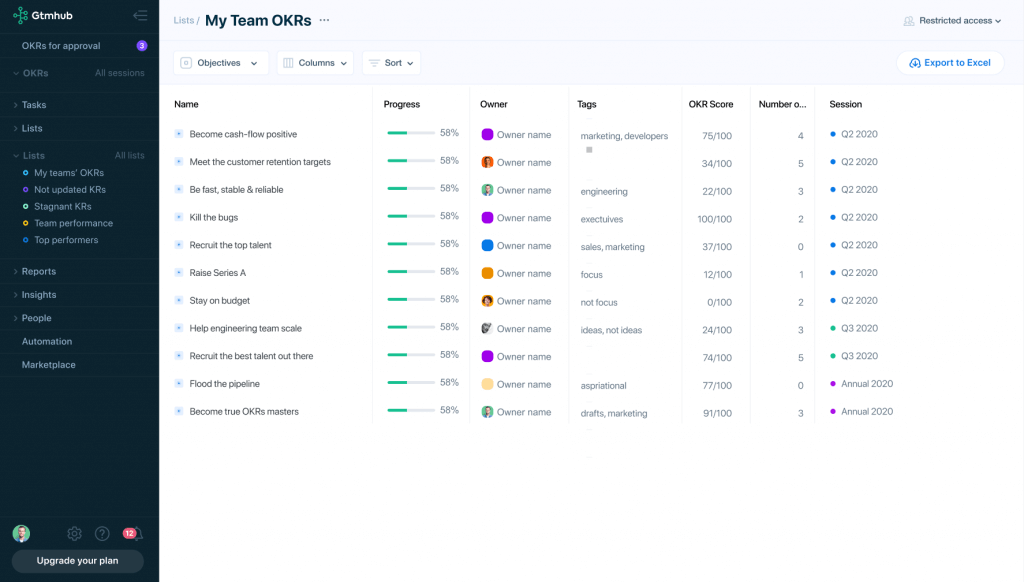 Find out what else you can do with Lists here .
Task comments and cloning
Do you know that you're 42% more likely to achieve your goals if you write them down ? Writing down all your tasks actually gets you to your desired outcomes. Listing your tasks lets you feel focused, organized and like you're on the right track.
Tasks are a fundamental component of your OKRs. Objectives and Key Results represent the goals individuals and teams set for themselves and the concrete plans to accomplish them. Tasks, on the other hand, emblematize the efforts one needs to make to succeed.
Tasks are essential. And it's essential to complete them. That's why you might need a little help from your friends .
You can now leave comments on Gtmhub tasks – this enables you to collaborate easily and become more effective at work. What a great way to lend a helping hand to a colleague if he/she is working on something you have more experience with.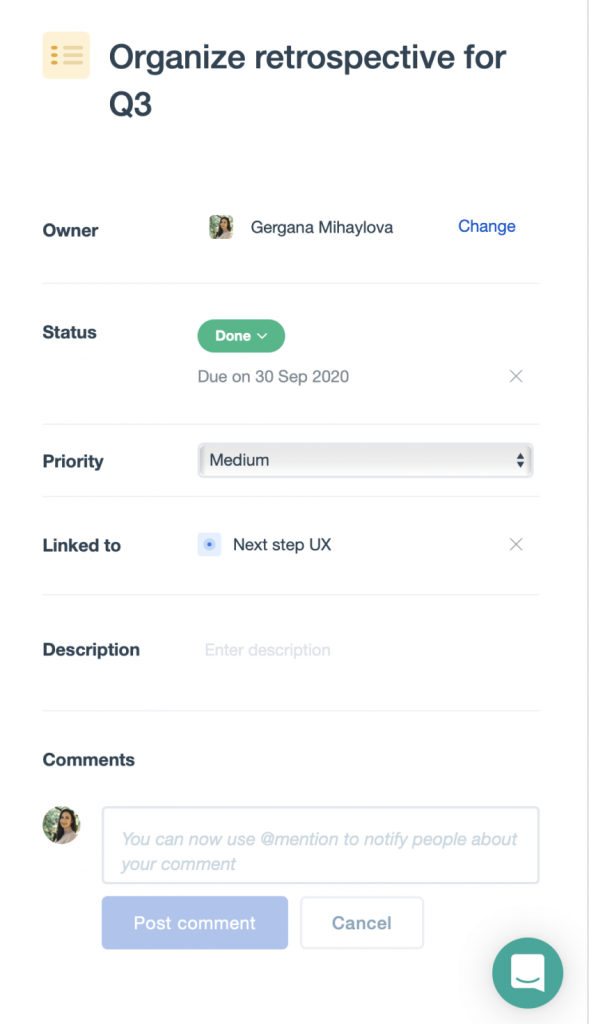 It so happens that sometimes different OKRs need the same task or you need to complete a task on a more regular basis. Creating new tasks every time or copy-pasting can be time-consuming and irritating.
Enter Task cloning.
Task cloning saves you time and increases your efficiency. For example, team managers in need of assigning a task to all team members don't have to do that repetitive work over and over anymore.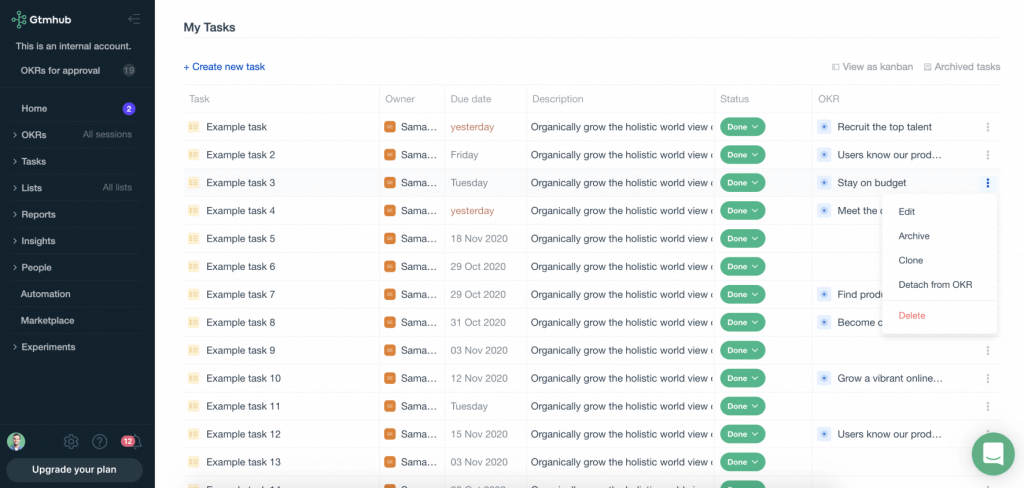 Learn more about Gtmhub tasks here .
Improved User Invitation experience
Onboarding users is a vital part of OKR journey with Gtmhub. So, you need the freedom of customization to get all the information you need at a glance.
Custom fields for employees is one way to be 'omniscient'. You can, for instance, add the Region, Business unit, or Languages to user profiles for better visibility and transparency.
The new process for adding users to the platform can now be done with only one step. OKR champions, rejoice! You won't be wasting time when creating users – all you have to do is set the custom fields you need and then add your teammates.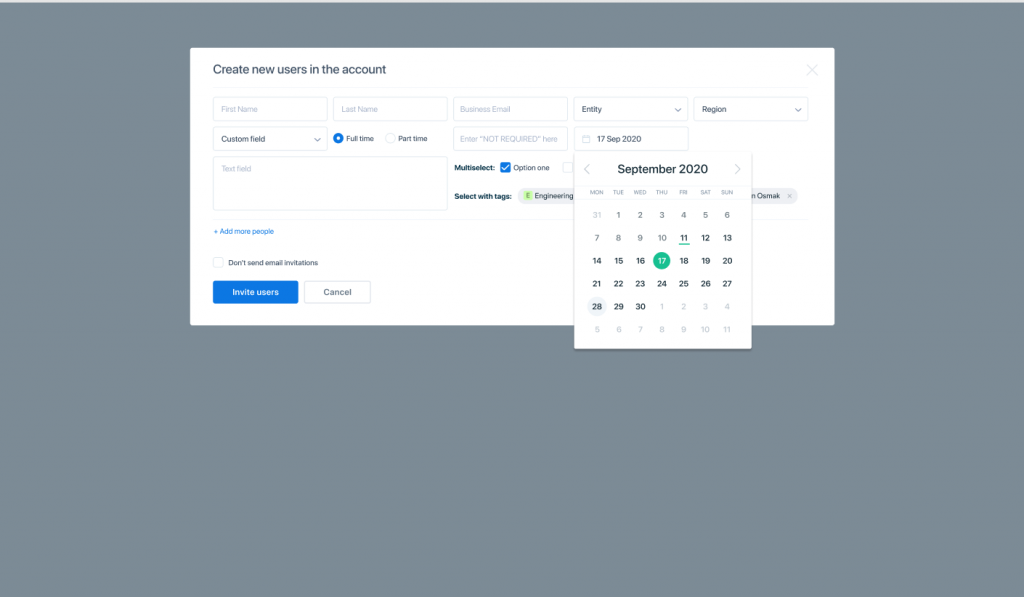 Find out more about Custom fields here .
Looking to get started with OKRs? Try Gtmhub FREE for 7 days!