Here are the new product updates that happened in January 2021. Hop on the feature release train and enjoy the ride 🚂
Employee profiles
The rise of social media has gotten most of us used to keeping tabs on the important people around us. And colleagues are important.
Employee profiles in Gtmhub allow you to showcase your progress, highlight your biggest achievements and indicate how well you're doing on your OKR journey. You can also compare yourself to your team and the rest of the organization.
The employee profile is divided into 5 main sections, enabling you to easily scan a teammate's best achievement, latest updates, OKR progress statistics, OKR process data, and task details.
Profiles can also help managers and their employees prepare for one-on-one meetings. All OKR-related information can be found there – what happened since you last spoke, how OKRs are advancing, and if there are any blockers or caveats you need to focus on.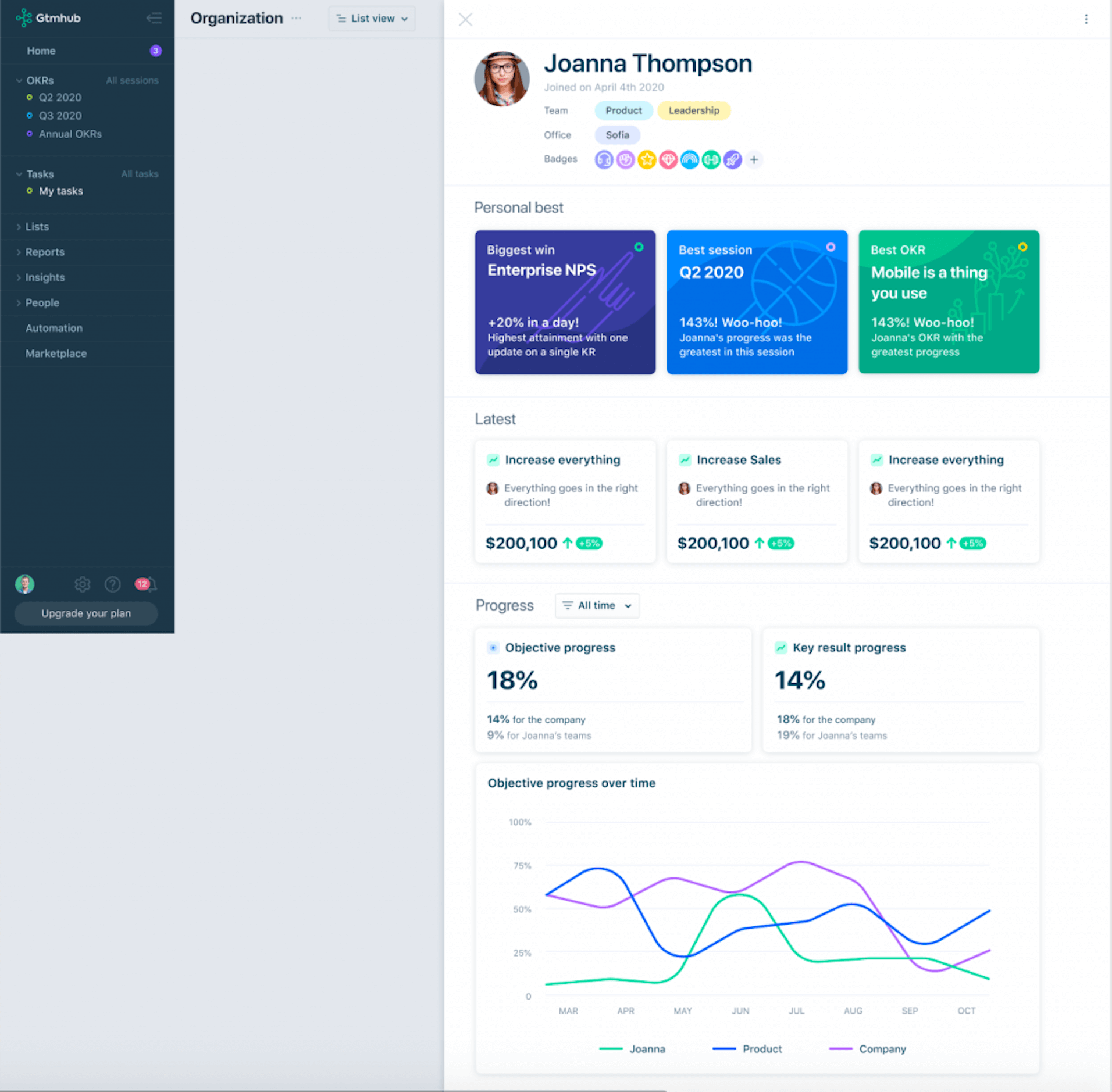 Learn more about Employee profiles here.
Improved automations for OKR changes
One of the biggest benefits of using OKRs is the alignment and transparency they bring. Implementing OKRs across different business units, departments, and thousands of employees can be a challenge. Gtmhub's Robotic Process Automation (RPA) lets you deploy and manage OKRs at scale, have control over the process, and ensure consistency.
With the latest improvements of RPAs, you can be automatically alerted if someone has aligned to your OKR and if there are any drastic changes to your OKR progress. You can also compare OKR progress to previous values.
This allows for greater flexibility and enables your teams to focus on achieving their objectives, while being automatically notified of critical OKR updates.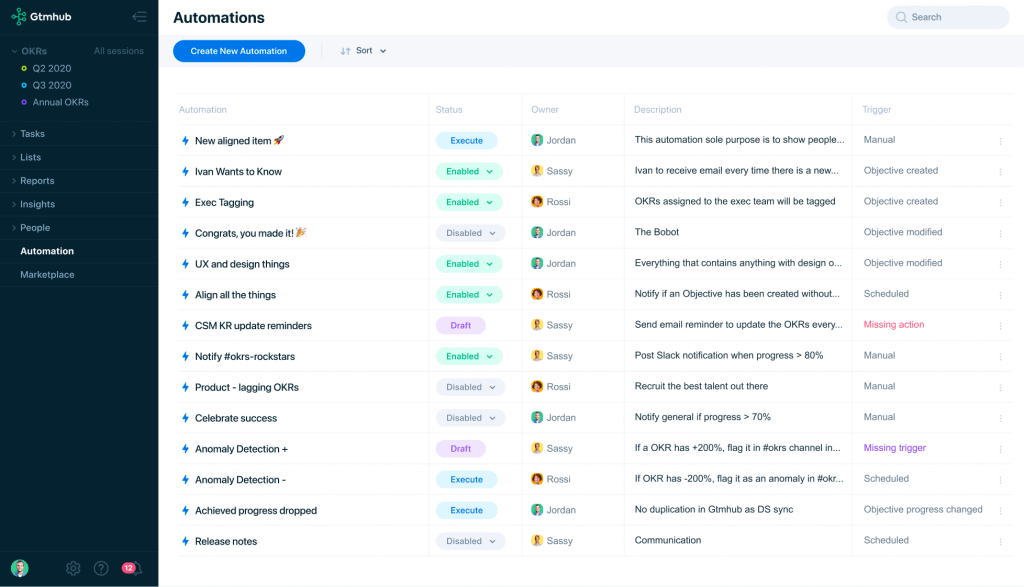 You can learn more about RPAs here .
Gtmhub-cli
It's always been dark…you just heard about "Light mode". You don't use a mouse (because Dade "Zero Cool" Murphy doesn't use one). Your keyboard's most worn key is the Tab. You know what rm -rf / means…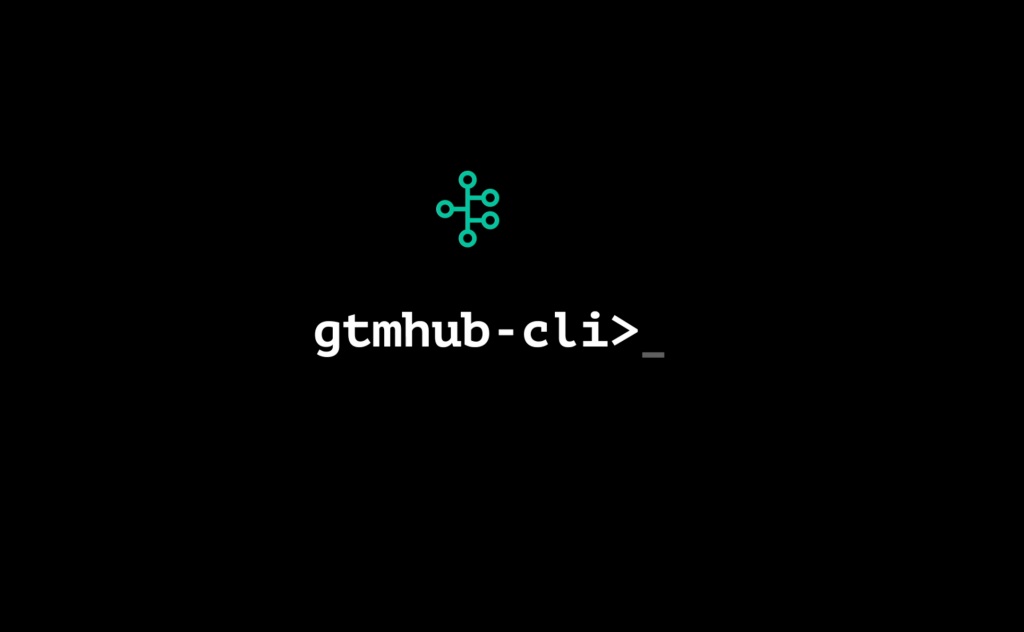 Gtmhub has a new command-line interface – Gtmhub-cli. It allows you to work with Gtmhub on any computer and operating system, no browser needed– just an internet connection. Even though it is one of the oldest ways for users to interact with a computer, it is still relevant today, especially among engineers, developers, DevOps, and system administrators. The project is "open source" and everyone who feels like it can contribute!
The installation guide for macOS / Windows / Linux users of the Gtmhub-cli is available on GitHub.
Looking to get started with OKRs? Try Gtmhub FREE for 7 days!