There are two ways to use OKRs. From one side, we can look at the objectives and how well are they being executed. On the other side, we can look at people and teams, and see how well are they executing against these objectives.
With the latest updates, Gtmhub is delivering the people centric perspective on the OKRs.
Employee reports & feedback
Feedback has now been sunset, more information can be found on this update here.
With the new People module available in Performance edition and higher, one can find any given employee and see all of their objectives and key results. See how well are they doing, as well as leave feedback to the employee.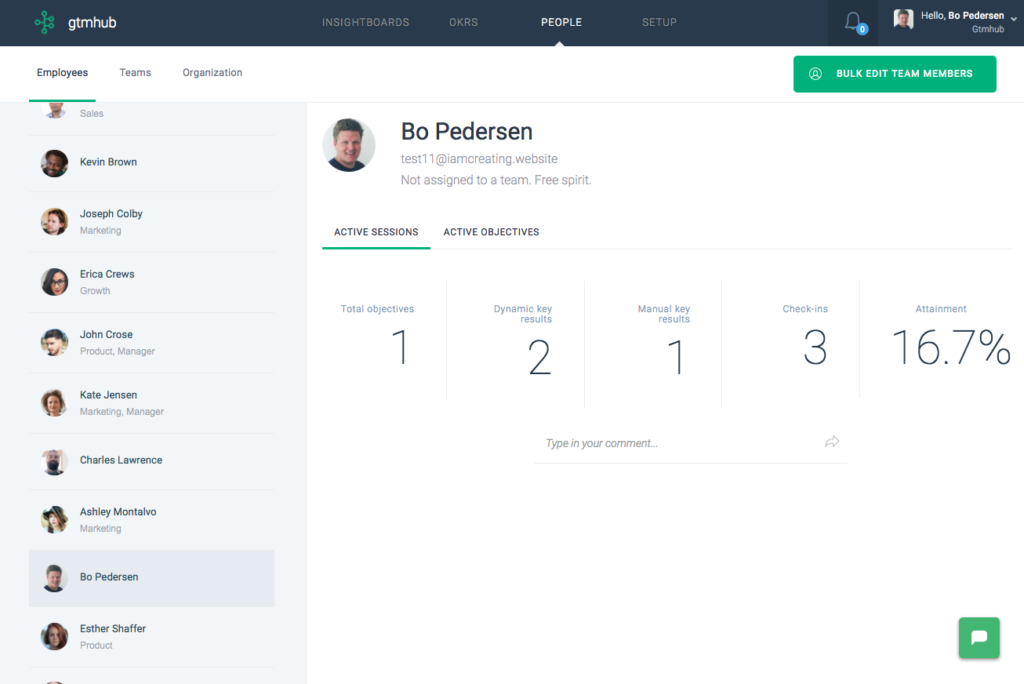 Employee OKR report
Assigning OKRs to teams
With the new teams functionality, it is now possible to assign Objectives to teams as well. There are several new scenarios made possible through this feature:
You can create a team representing your company, hence you can define company OKRs
You can also have teams representing divisions and departments, which all can have their own OKRs
Sometimes, it just doesn't make sense for every employee to have OKRs – in which case OKRs can be defined on the team level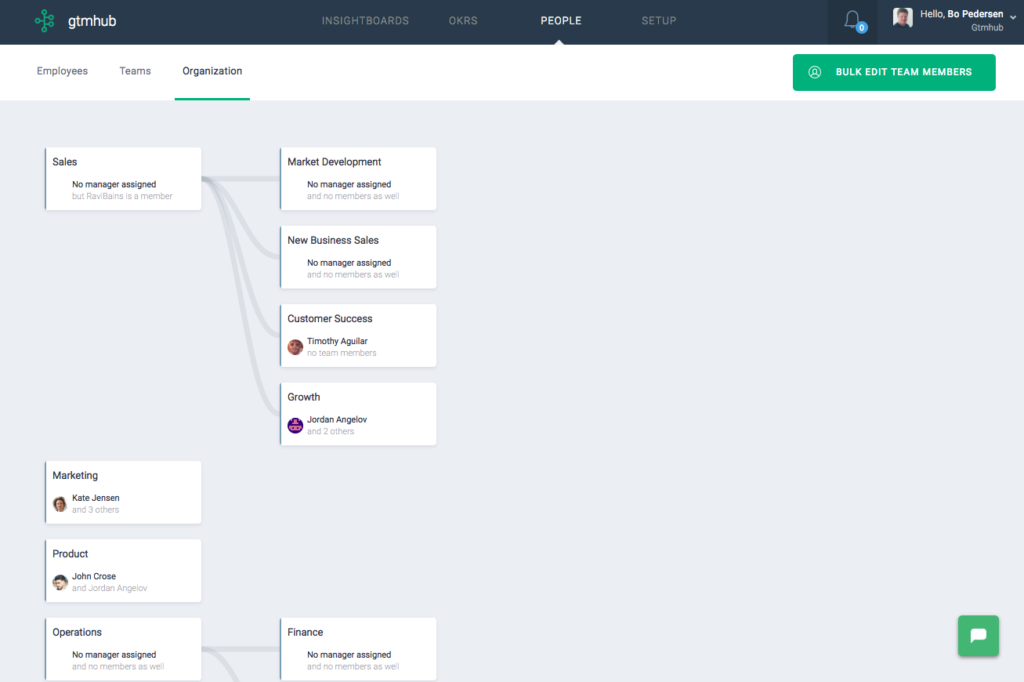 Building org chart in Gtmhub
Just like with employees, you can look at the team reports. Team reports aggregate all objectives assigned to the team, as well as to all the team members.
If you'd like to learn more, head over to request demo form , drop me a line and I'll show you the new features.