Here at Gtmhub, we believe that when companies are explicit about their goals and have every team & individual in the organization aligned to those goals, the company is much more likely to be successful. And today, we are excited to make alignment easier and more transparent through Gtmhub with the ability to visualize alignment across the entire company.
Session Alignment
Every objective you create within Gtmhub is assigned to a Session, which represents the time frame in which we expect these objectives to be reached. When creating and managing sessions, you can now see how each session relates to the others and the time frame of each session.
There are two primary cases for having Sessions aligned to each other.
Break up Annual OKRs into Quarterly OKRs: The most common case we see for aligning multiple sessions is breaking up a year's worth of work into quarterly OKRs.
Break up a Session by Project or Department: For larger organizations, it may make sense to have separate sessions for a strategic project or a single Department. In these cases, work can be aligned to the Session in which the work will be done.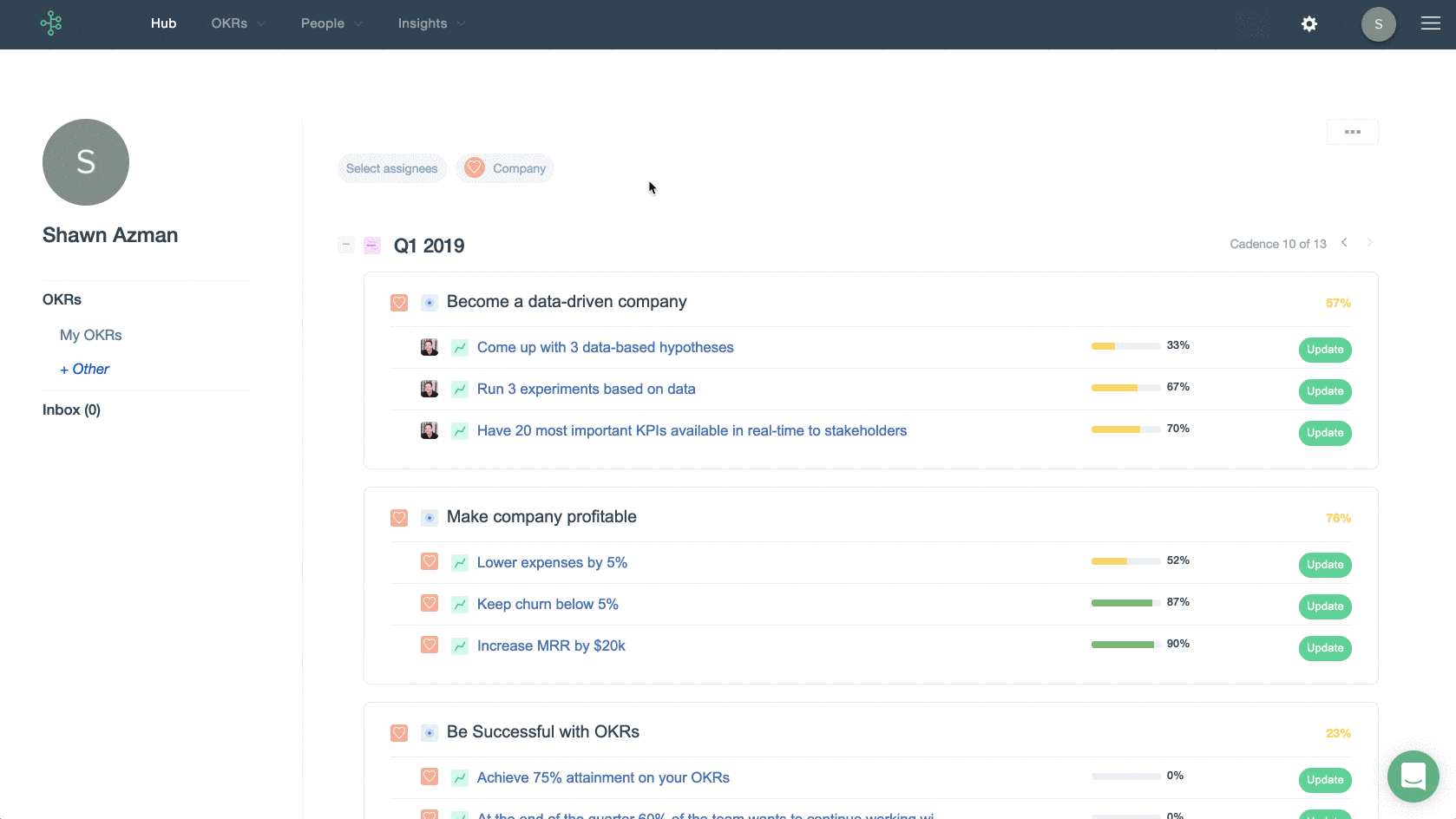 Alignment Visualization and Filtering
Once a Session has been created, visualizing this alignment has never been easier. We have updated our Alignment Tree to visualize all Sessions. This makes it very easy to see how your Annual OKRs are being accomplished through Quarterly OKRs.
Additionally, we made it extremely easy to filter down your OKRs by either the Owner or a Tag.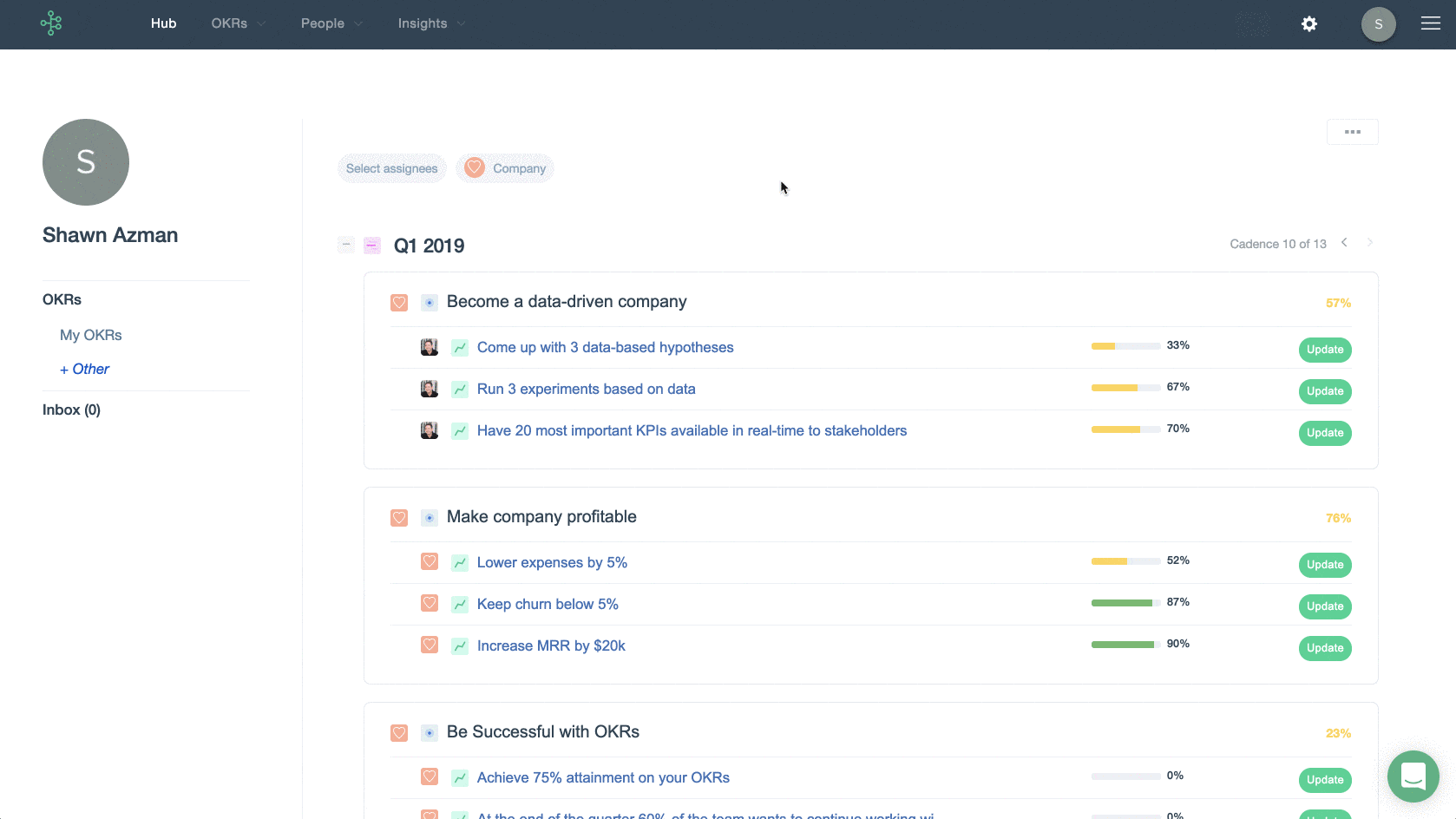 We are excited for everyone to try out the new Alignment view. If you have any questions or feedback, please reach out to us, we'd love to hear from you!