There is a lot of things that happen around any given objective in Gtmhub. For a while now we provided a timeline of everything that was happening – but with time, we've noticed that information became overwhelming.
To solve this issue, we have broken down the timeline in distinct event categories and also implemented color coding to simplify glancing.
OKRs Events
There are four main categories of events that make up the timeline of an OKR: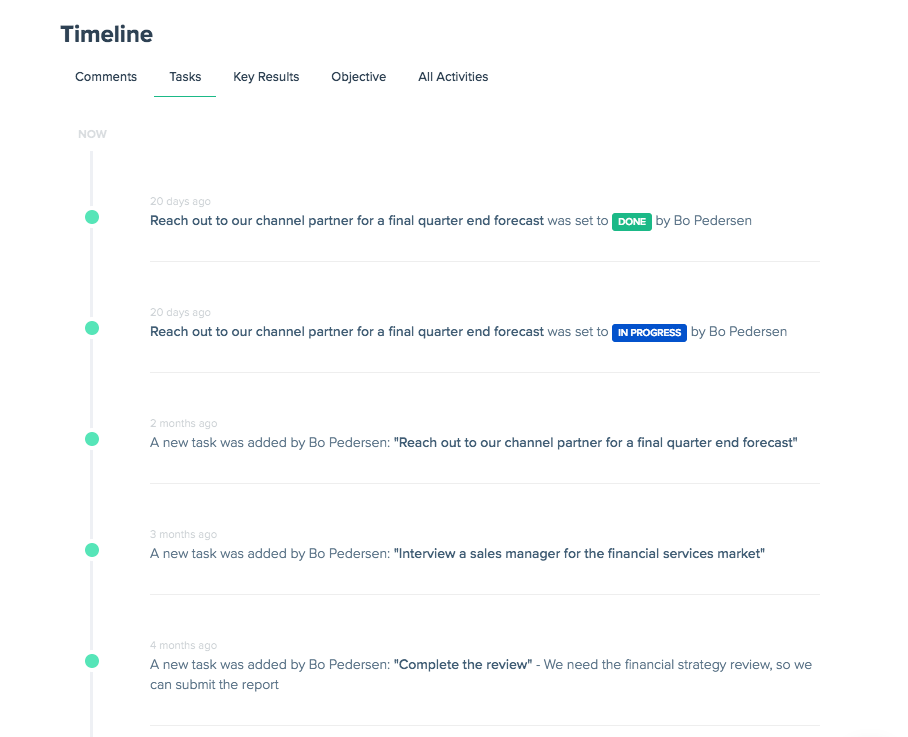 OKRs tasks timeline
Comments – this includes mentions and comments . You can think of it as a social element of an OKR.
Tasks – Gtmhub allows you to add tasks or even integrate JIRA tasks . These events track adding and removing of tasks, as well as changing their statuses (to-do, in progress, done).
Key Results – Those events represent any changes to the key results. Regardless if your key results are dynamic or manual, changes to the values will be present here. This is a simple way to see how the key results were trending over time.
Objective – Any changes to the objective, such as adding a new key result, changing confidence level or owner of the OKR will be listed in this section.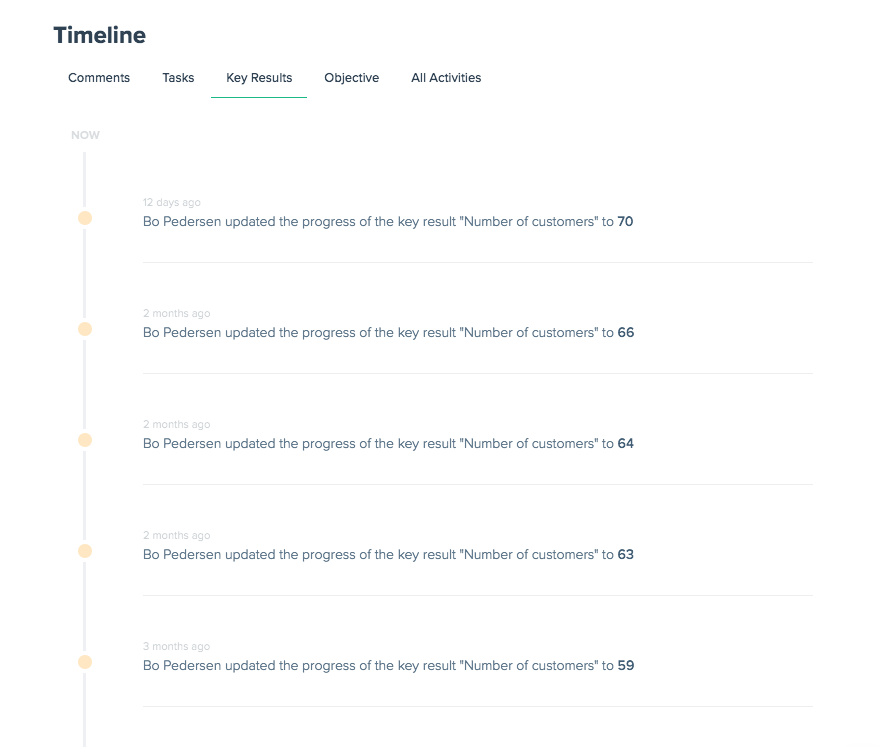 OKRs key results timeline