Back in December, we have named our Q1 Roadmap – Agile at Scale . We have focused on helping organizations implement OKRs at Scale with industry-first Robotic Process Automation (RPA) for OKRs, OKRs Marketplace, and a slew of reporting capabilities. We have released 25 significant releases in Q1.
For Q2, we are almost doubling down on delivering value by planning 47 significant releases. Hence – we call it " Gtmhub: Exponential Edition ."
We intend to ship major new features and improvements across all six stages of OKRs implementation:
Adopt & Deploy
Optimize
Plan & Act
Track & Adjust
Exploit and
Scale
We have published our complete Q2 2020 Roadmap (it's quite a read), so here we are bringing the condensed version.
Adopt & Deploy
We are helping organizations adopt OKRs with new Onboarding Checklists .
The introduction of consulting Services on Gtmhub Marketplace will make it easy for everyone to find the right partner to help with OKRs.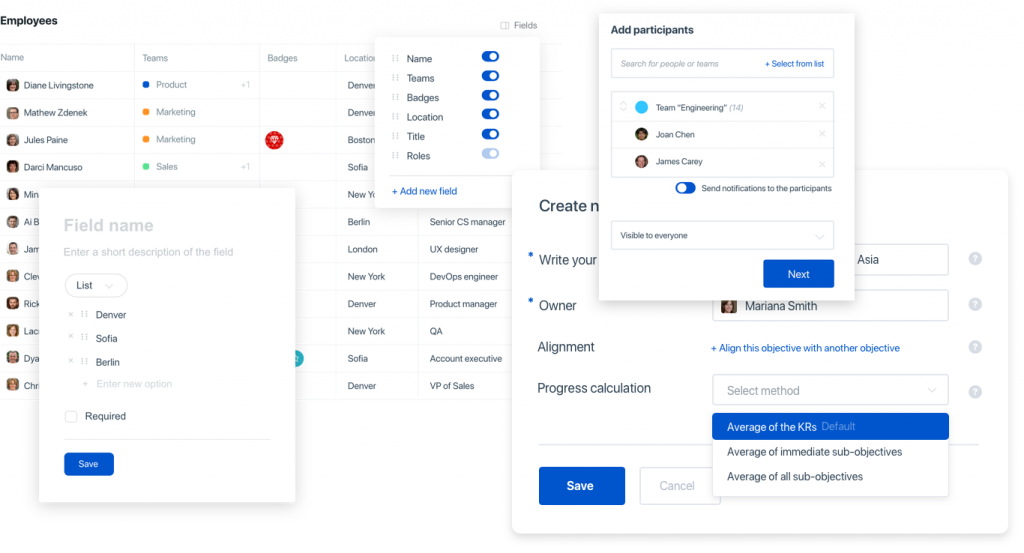 With Custom Calculation of OKRs Attainment , we are making Gtmhub even more flexible and able to serve any OKRs process.
Optimize
To help users craft great OKRs from day one, we are introducing another industry-first: OKRs Assistant . The OKRs Assistant will help users in real-time avoid common mistakes, such as having too many key results.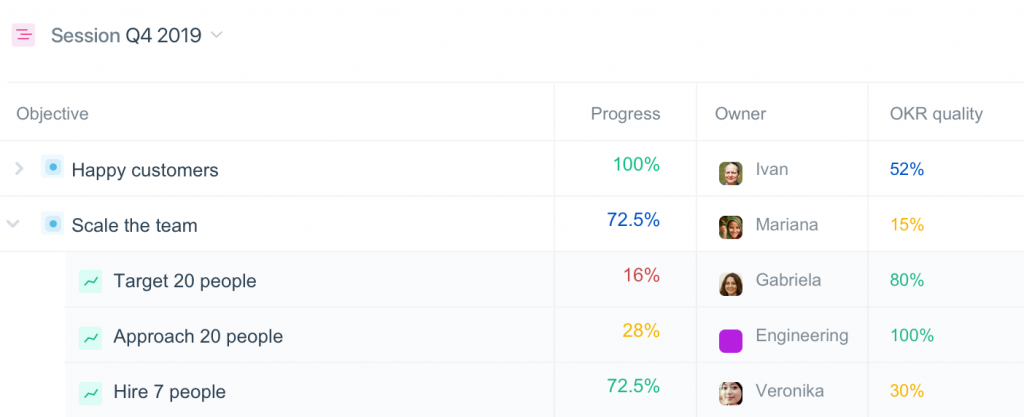 Plan & Act
We are making Tasks in Gtmhub even more powerful, with Custom Fields , Tags , and support for Gtmhub Mobile Apps .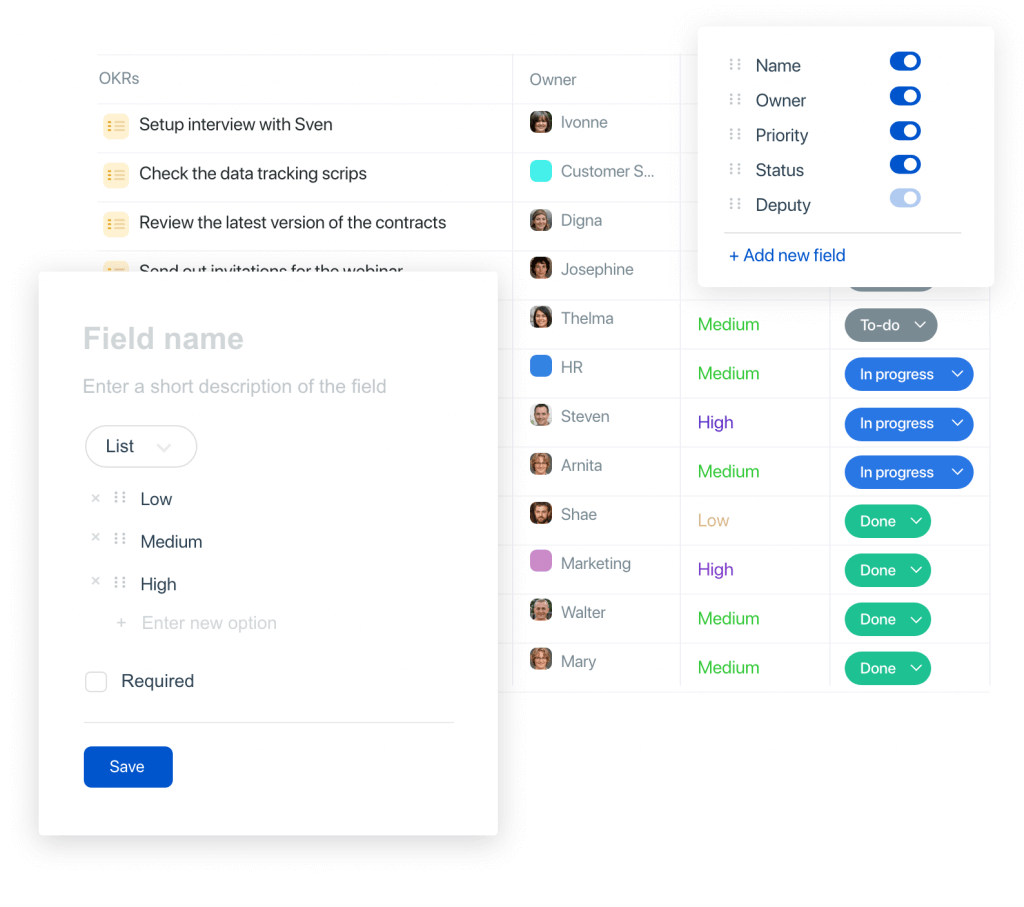 Track & Adjust
With the new Codeless Insights and support for Tables , Bar Charts , Line Charts , and Pie Chart , we are making the power of Gtmhub data accessible to everyone.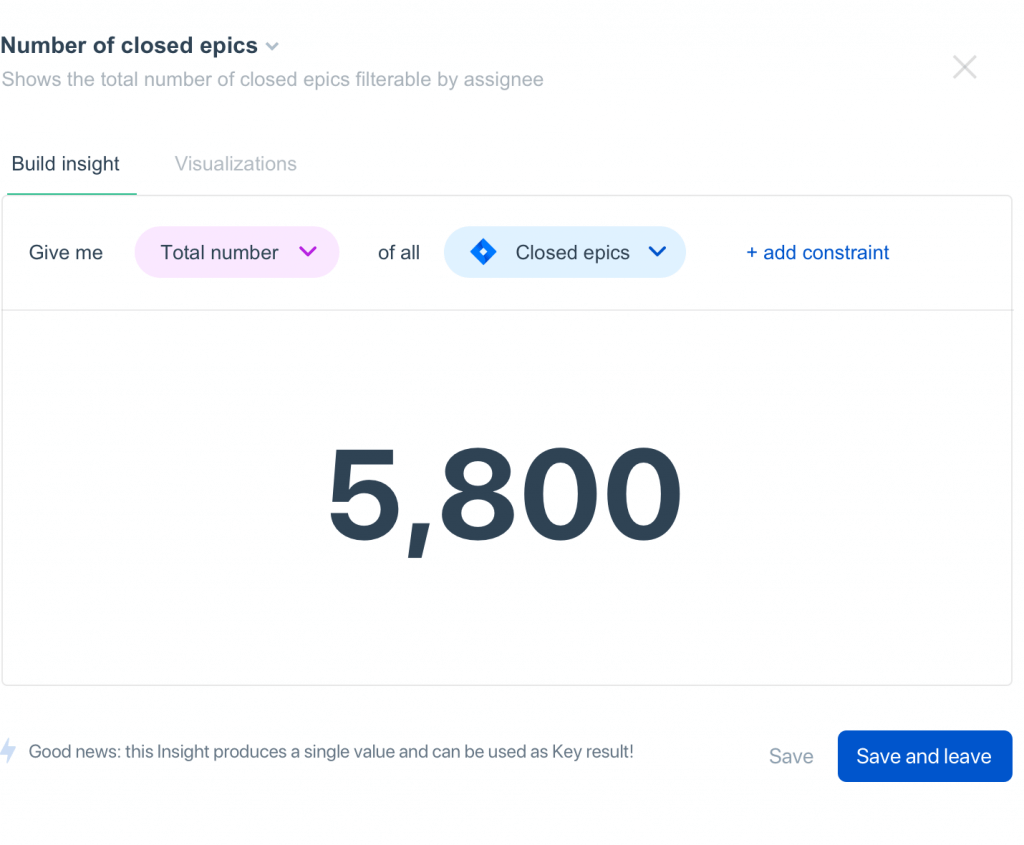 We are also adding new connectors for Xero and Airtable .
Exploit
To tie OKRs even more into the fabric of every business, we are bringing the brand new ability to track and instrument KPIs against OKRs.
A global Search will allow you to quickly find Objectives, Key Results, Users, Teams, and Insights from one central place.
We are also expanding our reporting capabilities. In addition to Performance and Process reports, we are now also adding Usage Reports . With Usage Reports, large organizations will be able to understand how much and how well their employees are using Gtmhub – quickly determining the ROI.
Scale
We continue investments in RPA with new events, conditions, and actions. Most importantly, we are introducing a WebHook Event that will allow you to trigger Gtmhub automations from 3rd party apps. In the same vein of thought, we are adding Web API Request Event , which will enable you to call 3rd party APIs from Gtmhub automations.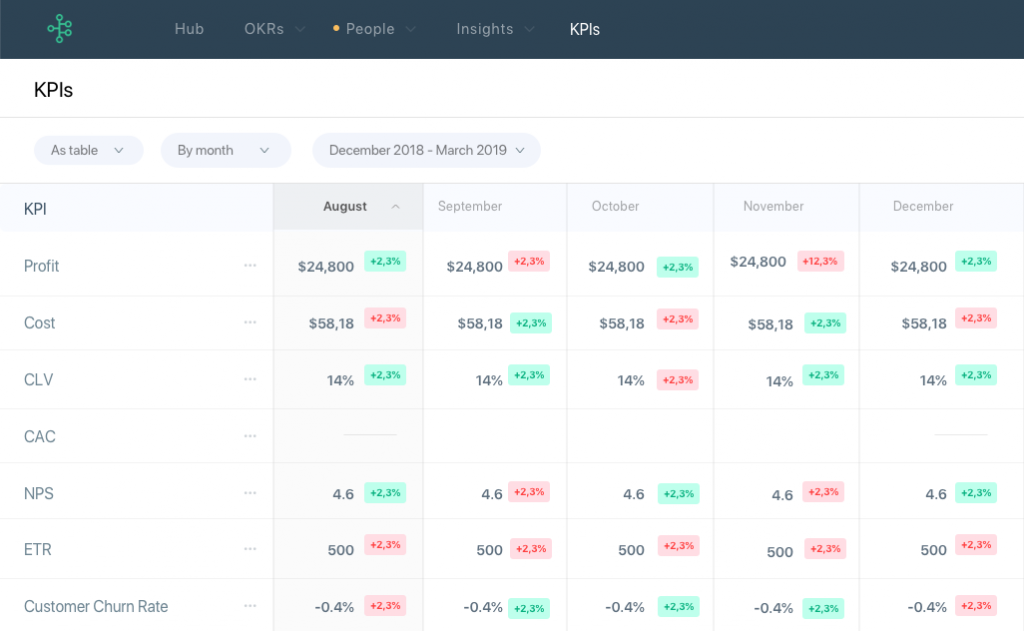 To make large scale OKRs operations, such as Copy , Clone , and Move even more flexible – we are introducing wizards for these operations with additional parameters.
Last, but surely not least. The Apps.
Gtmhub Apps
In Q2, we are introducing a full extensibility framework to extend the standard Gtmhub experience: Gtmhub Apps.
While anyone will be able to build Gtmhub App, we will be shipping – together with our partners – many of the Apps on Gtmhub Marketplace.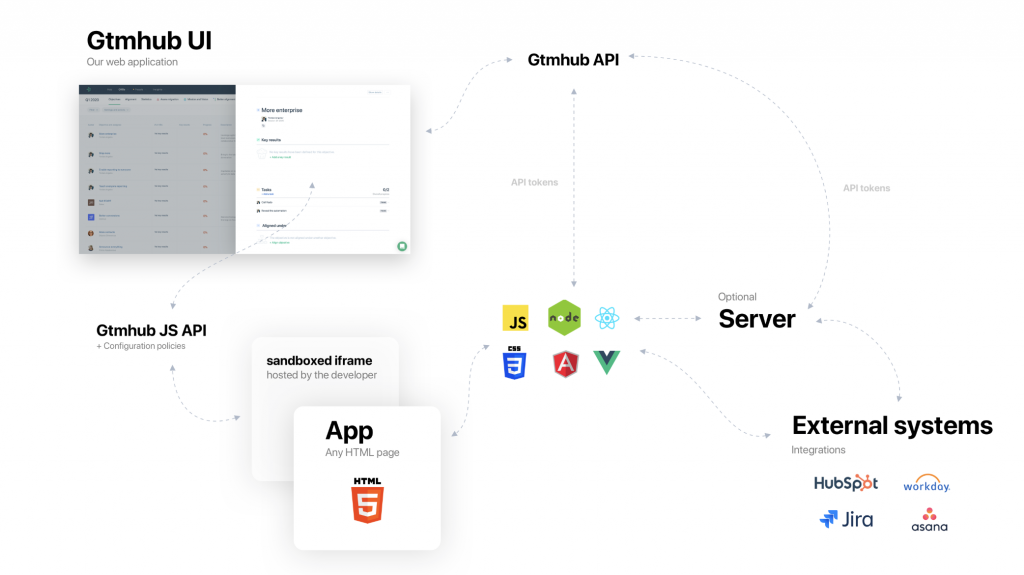 Gtmhub Apps architecture
Gtmhub Apps will be a first-class citizen using the same APIs and architecture that the native Gtmhub features use.
You can read the entire Gtmhub Q2 2020 Roadmap here .