Beep! Beep! Beep! It's morning.
It's time to rise and shine.
What's your first instinct after you stop your alarm from blaring?
"I should check if I got any messages," you think to yourself.
It's almost instinctual — you grab your phone, which likely doubles as your alarm, checking for updates and missed notifications. You hijack your morning routine, if it was even present, and fuel your FOMO.
Experts suggest we should stop doing this. It isn't good for us.
Some say we're in an age of information overload. It's been like this for decades.
Others, like Clay Shirky, say the real issue is filter failure. Whether we label it information overload or filter failure, our experience is the same — we feel overwhelmed, burdened, and stressed. Why?
The Buddhist monk and founder of the Plum Village Tradition, Thich Nhat Hanh, says that when we're stressing out, we're not in the present. Instead, we're ruminating on our past or worrying about our future.
While we're scrolling through our notifications, we forgo the joy of the present moment and replace it with thoughts of the past (things we haven't done) or future (have yet to do).
You might be reading this and thinking…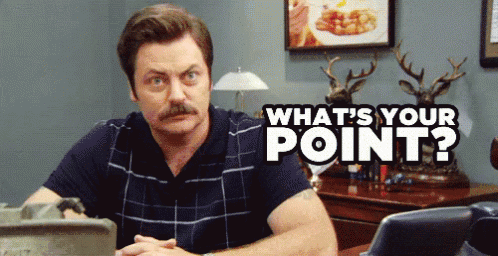 Or you might feel a connection, like this…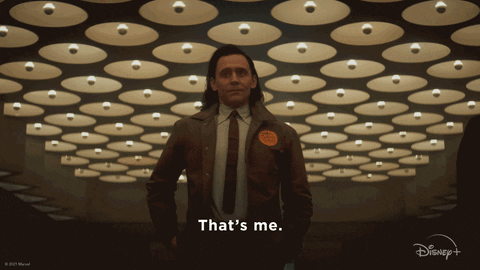 We're not here just to talk about problems. We're here to solve them.
Now is the time we take advantage of every moment, pausing to consider, "Is there anything I can do about this right now?". Most times, the answer is no (especially if you're asking yourself this question as you scroll through your notifications when you wake up).
But, when you do have to make a decision or take deliberate action (which is likely when you're in Gtmhub), wouldn't it be great to have tools that help you achieve your intended outcome in that exact moment?
Enter Gtmhub's latest releases. The solutions for your present, in the present.
We know you have important stuff to do. You've got goals. You've got aspirations. We exist to help you achieve them, which is why we're thrilled to announce two major enhancements to your Gtmhub experience:
An upgraded Marketplace where you can connect with a trusted Gtmhub partner
A new and improved Whiteboard navigation toolbar
Connect with a trusted Gtmhub partner on Gtmhub's Marketplace
If you're thinking, "my company needs to adopt OKRs, but we don't know how to get started," or "we've got an OKR program, but we want to evolve it," Gtmhub's Marketplace is for you. It is a library for OKRs, Insights, and a partner directory all-in-one.
From Gtmhub's Marketplace, you can seamlessly connect with any of our trusted Gtmhub partners who offer a wide variety of consulting services — from OKR training and coaching to systems integration services.
Searching for and vetting a consultant can be laborious. We've done all that hard work for you.
From Gtmhub → OKR Software → Marketplace → Consulting, you can:
Browse trusted Gtmhub partners
Filter consultants based on location, service offering, and Gtmhub certification
View a consultant's profile and contact them specifically (e.g., for more information, a quote, etc.)
Consultancy support is just a few clicks away.
Learn more about how to browse here and contact a consultant from the Marketplace here .
Navigate your Whiteboard with the new and improved navigation toolbar
Not long ago, we introduced Whiteboards .
Prior to Whiteboards, you were collaborating on ideas using 3rd party tools or on physical whiteboards (if you were back to the office). Some poor soul, likely running on a gallon of coffee, had to transcribe your OKRs and notes into the system of record. It happened when you were brainstorming new OKRs or reflecting, resetting, and refining OKRs for the next cycle.
We noticed you all used Whiteboards because they saved you valuable time and increased transparency in your process.
You're a creative bunch. Your Whiteboards could grow to be quite large. (Makes sense since you're not confined to the edges of a physical board.) Large Whiteboards created a small, but significant problem.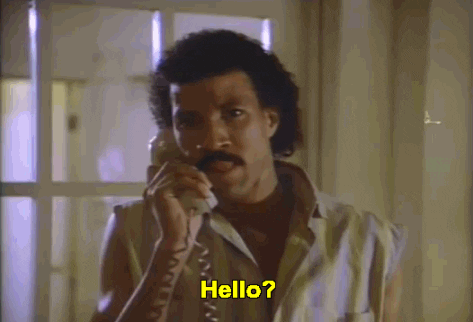 Hello, is it me you're looking for?
How do you know where you are on a Whiteboard?
How can you navigate large Whiteboards quickly?
How can you see everything in a single view?
Psst… the answer is found in the new and improved navigation toolbar.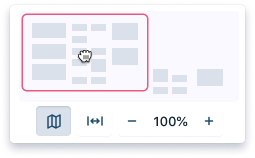 This humble mini navigation toolbar on the bottom right of your Whiteboard packs a punch. With it you can:
Open or close a mini-map to orient yourself on your Whiteboard
Drag and drop the slide area of the mini-map to navigate, or click on a specific area to go to it
Display everything in full-screen mode using the "fit to screen" button in the center
Zoom-in or -out by clicking on the ( – ) or ( + ) buttons
Learn more about working with Whiteboards here .
These enhancements help you at the moment when you need them. So, don't fret. We've got you covered.
If you're a Gtmhub customer and you have feedback for us, let us know . We're listening. If you're not familiar with us, sign up and try us out for free.