We have released several small improvements to Gtmhub data platform, based on the feedback that we've been receiving from our customers. Together, these improvements are aiming to make it even easier to work with insights and dynamic OKRs.
All new InsightBoard editor
We have completely reimagined InsightBoard editor. The new editor works inline, without a special edit mode – so you can see exactly how your InsightBoard will look like while you are designing it. With this new change, comes also a side benefit of having the context of filters in the editor.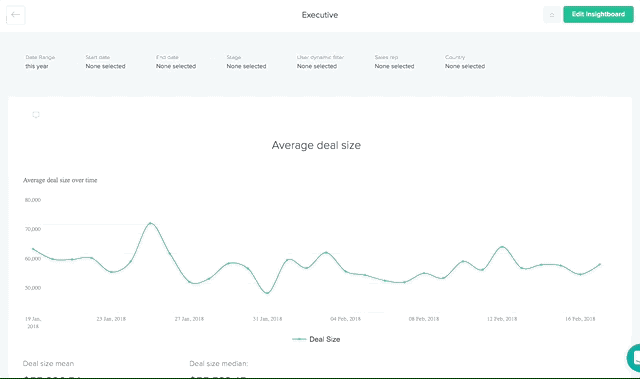 New InsightBoard editor
In addition to this, the dialog for adding new insights now also supports searching – which is very helpful when you have hundreds of metrics in the system.
Finally, you can use shortcuts to enter and exit the editor. When you are in an InsightBoard you can press E (edit) to enter the edit mode. Once you are done you can press S (save), to save your changes.
Search for insights you wish you add
Ability to preview data source data
When building a custom insight you often work with data that you are not familiar with. For example, you may want to calculate the number of closed opportunities coming from HubSpot. So far, Gtmhub has given you the schema (what fields make up the entity and of what types are they). Today, we are releasing another handy feature – to preview the actual data – so you can intuitively understand what kind of algorithm needs to be built.
Preview entity data
Other small improvements
One thing that annoyed a lot of our users was the infamous "hashtag" field when creating a new InsightBoard. We have now removed this field and it is automatically generated in the background.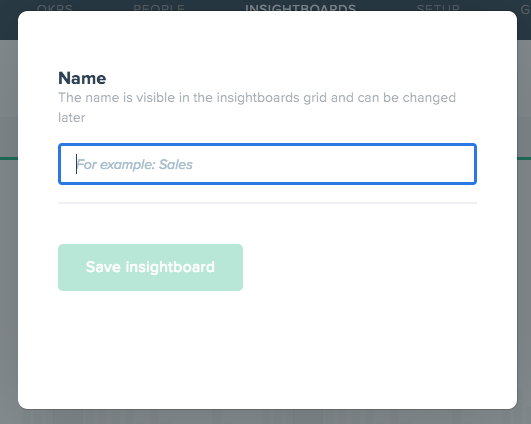 New InsightBoard dialog
In a similar vein of thought, when creating new insights – fields for "name" and "description" have been somewhat hidden, which meant that a lot of insights were named by default "New insight", which was also annoying. We've fixed this issue, as well as added the ability to define default size of the insight – which also saves few clicks.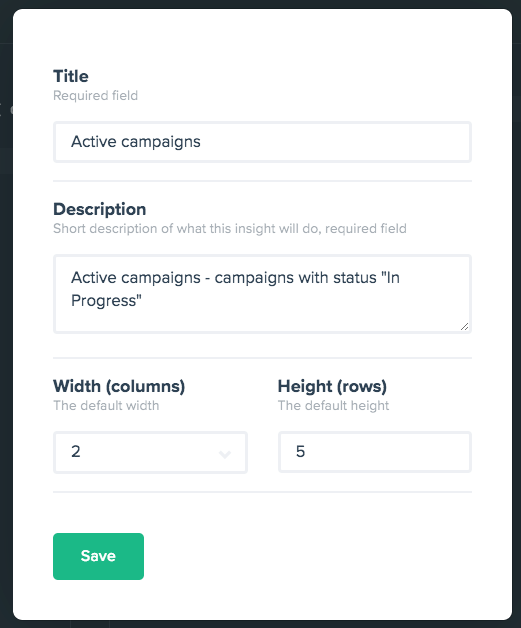 Insight properties dialog
Summary
While today's release is hardly earth-shattering, we hope it'll make using Gtmhub an even more pleasurable experience for all of our customers. Thank you all for all the feedback and your continuous support!