Update: This feature has been released – read the release notes .
Just a few days ago we have published a roadmap for Q1 2018 .
One of the most requested features on our roadmap is the ability to align OKRs between planning sessions . In this post, I am going to share more details on the feature itself and the use cases which this new feature will enable.
Why align OKRs?
Why would you even align OKRs?
Let us go back to the four main promises of OKRs: alignment , focus, engagement, and transparency. So, one of the key ideas of Objectives & Key Results is to align everyone with one strategy and main business goals.

Figure 1: Achieving alignment through OKRs
In the example above, we can see the top level Objective " Accelerate Growth ", which is an objective owned by the company itself. By setting this objective, the company clearly communicates to everyone what is the priority for the current quarter.
We can then see how, both, marketing team and Bo Pedersen, have created objectives with which they support company goal – " Increase negative churn " and " Increase demand " respectively. They have aligned their objectives, with the objective of the company.
Furthermore, we see that Social media team has decided to support Bo's objective through its own objective – " Increase social media presence ".
This is how OKRs bring about alignment and transparency.
The current limitation of Gtmhub
Gtmhub employs a concept called planning session . A planning session is a time period within which OKRs exist. So, for example, you can think of Q1 2018 (quarter), Q2 2018 (quarter), H2 2018 (half year) or 2018 (year) all as planning sessions.
Planning sessions are very flexible. Namely, you can create any number of planning sessions, they can run in parallel, you can name them any way you want and they can fit into any timeframe you want.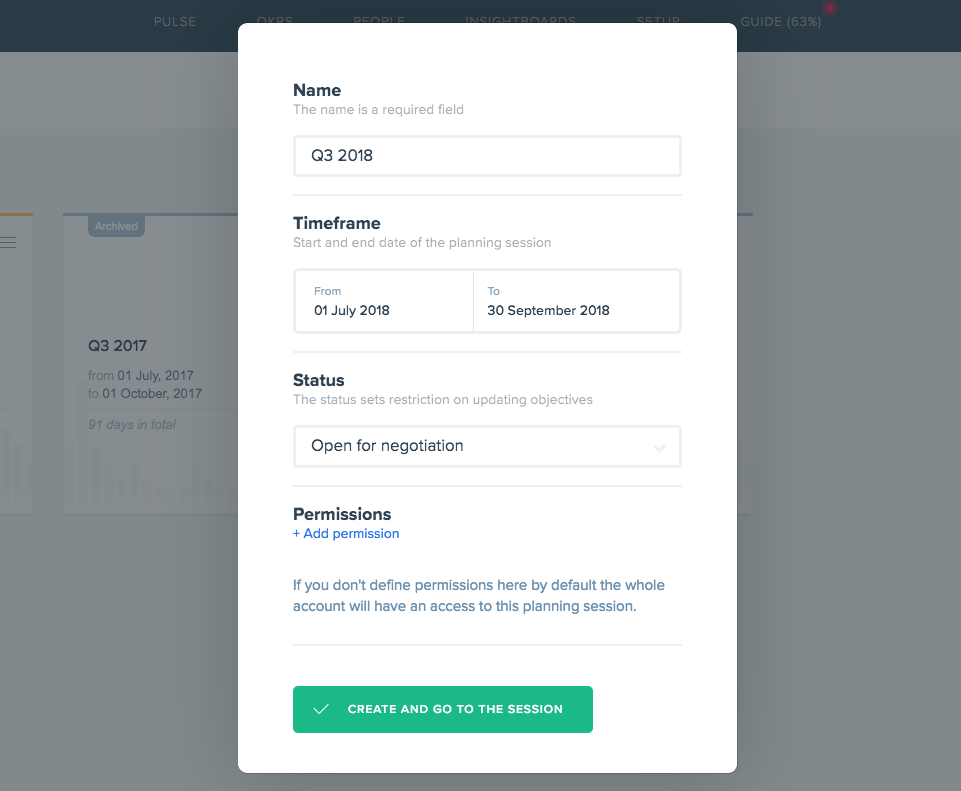 Figure 2: Create planning session dialog
A typical use case for our customers is to have an annual planning session and quarterly planning sessions run in parallel. Typically, the company sets large, strategic objectives in the annual planning sessions, whereas teams plan in shorter – usually quarterly – tactical planning sessions.
The problem is – Gtmhub does not allow you to align OKRs between planning sessions.
Where strategy meets execution
The new feature we are releasing in the Q1 2018 will allow quarterly objectives to be aligned with annual objectives . More broadly, you will be able to align objectives that live in different planning sessions.
When we align one OKR with another, we are basically saying – I am going to do this, so that I can help that other objective be met. Once we have annual objective being supported by multiple objectives from different quarters, there are some obvious questions that come to mind:
What tactical objectives are supporting this strategic objective?
Who is helping this objective? In which way?
What is the impact of supporting objectives?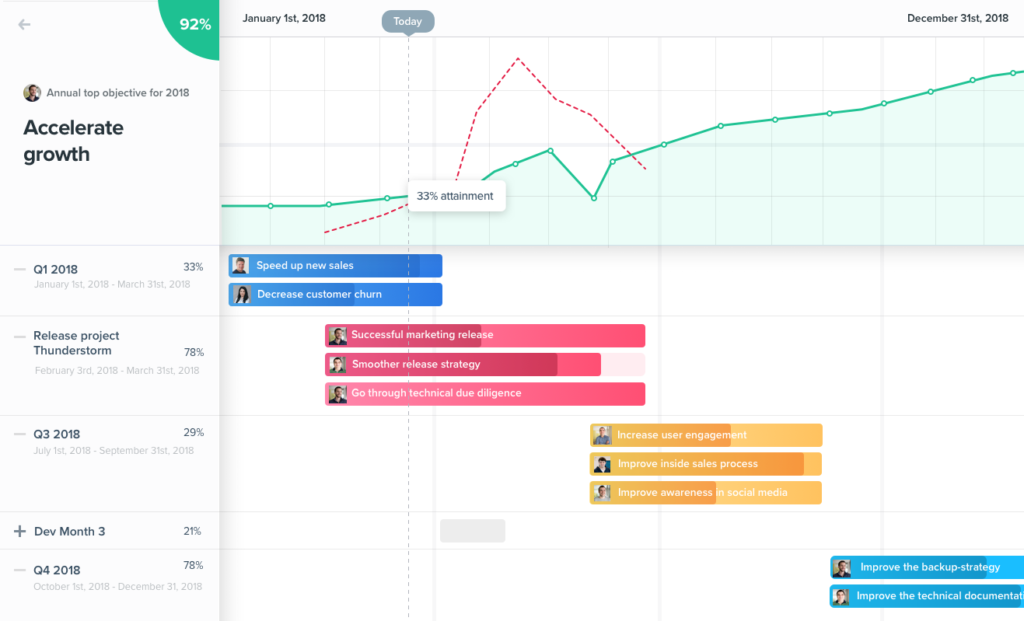 Figure 3: Annual and quarterly OKRs – impact and correlation
As the Figure 3 illustrates, in addition to the ability to link objectives between planning sessions, we are implementing a completely new view of annual objectives.
The annual OKR " Accelerate growth " is being supported by different objectives throughout a year. The figure shows planning sessions representing quarters (e.g " Q1 2018 " or " Q3 2018 "), but also one-off planning sessions which represent projects (" Release project Thunderstorm" ) or initiatives (" Dev Month 3 ").
In the Gantt chart, we have the answer to our first question: Which tactical objectives are helping this strategic objective (e.g. " Speed up new sales " in Q1 2018 or " Increase user engagement " in Q3 2018). The chart itself depicts at which point in time the tactical objective started and when it finished, as well as what was its attainment.
The avatars on the tactical objectives answer our second question: who is helping the strategic objective. You can drill down in any of the tactical OKRs to get more information on it.
The line charts at the top juxtapose the attainment of our strategic objective with the attainment of the tactical objectives. This answers our third question: What is the impact of tactical objectives on the strategic objective. The simultaneous plotting can quickly identify if there is a correlation (and is it positive or negative), as well as any lagging effects.
This feature is currently in progress and we are planning on releasing it in Q1 2018.