Agile in the Age of COVID: What Groupon Learned From Adopting OKRs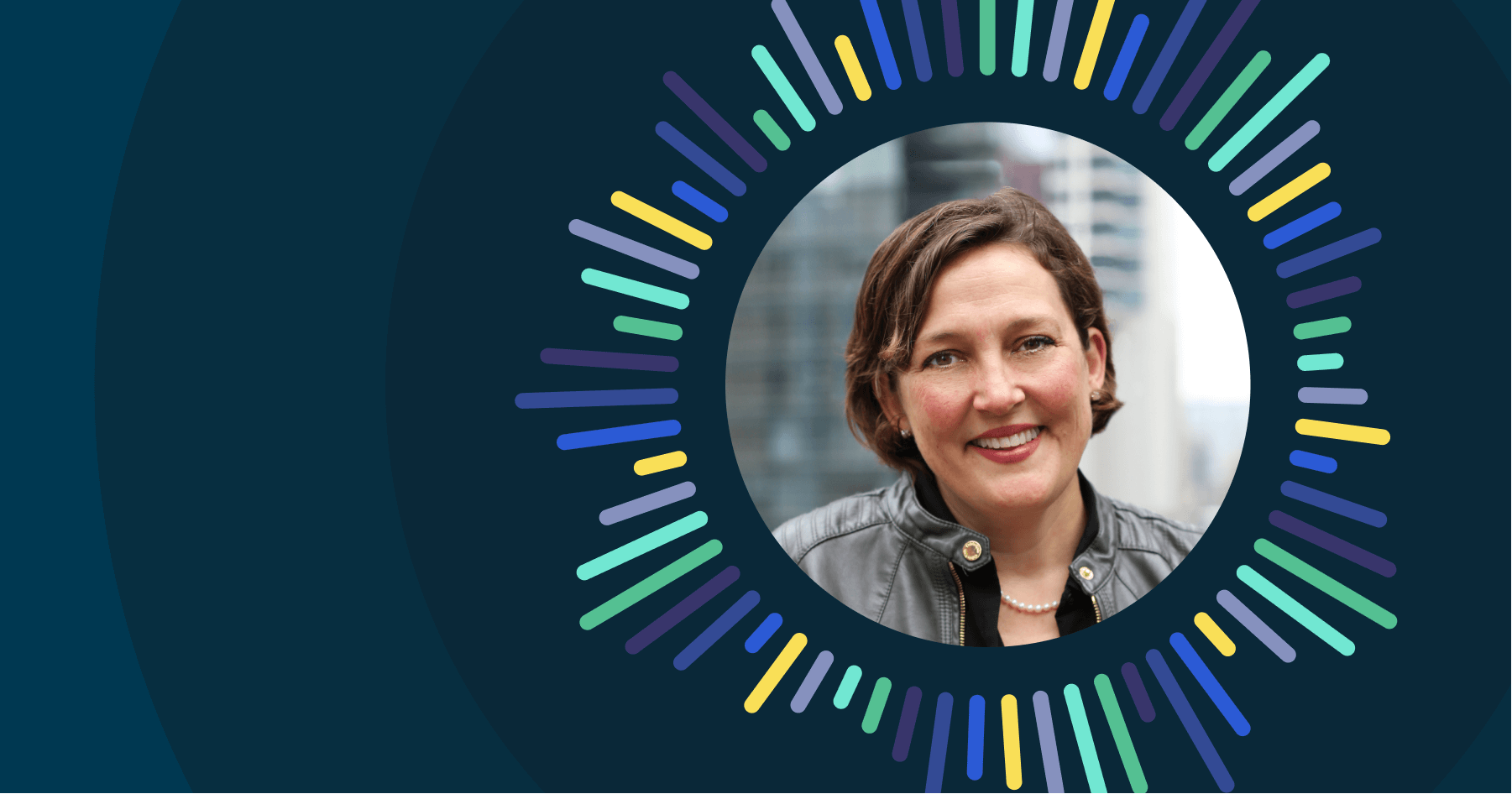 10-Second Summary
Adopting OKRs is a significant undertaking. Before diving in, you should prepare properly with an agile org chart, learning agreements, and organizational transparency.

Knowing what OKRs cannot solve is just as critical as understanding how they keep your organization focused.

OKRs offer a quarterly revisit of what is most valuable to your organization's business growth. As a result, they help teams stay focused on key outcomes, and they support prioritization across the company and at the team level.
Under even the best of circumstances, adopting OKRs (Objectives and Key Results) requires organization-wide focus and collaboration.
This framework of driving productivity based on critical desired outcomes calls on every single team member to be engaged in a shared and measurable result. Adopting OKRs as a framework could pose a significant challenge for any team.
But Groupon faced additional stresses, when its Global Head of TPMO, Christine Stone, was charged with moving the company from waterfall to agile during the pandemic.
The Chicago-based company, specializing in offering in-person experiences, has since stabilized its business and adapted innovatively to the conditions of COVID-19. They adopted an outcome-based OKR framework and are now looking to their longer-term roadmaps.
Christine recently sat down with Gtmhub's Vice President of Product Evangelism Jenny Herald. In their conversation on the Dreams with Deadlines podcast, Christine drew on her varied career experiences, and particularly Groupon's story of adopting OKRs during the pandemic, to share what you should know about OKRs before rolling them out and how they can help you prioritize at each level.
How to prepare before adopting OKRs
Before adopting OKRs, your organization will need to prepare in some important ways.
First, you need to make sure that you don't just have an organizational chart, but an agile one. The reporting structure itself is far less important than making sure teams are correctly balanced and that each role is appropriately filled.
Christine emphasizes that it's important to make sure every role is named and assigned, and that individuals aren't split between teams or pulled in too many directions. "The agile org chart really tells me what I need to know…and how we really get work done," Christine says.
An agile org chart points to who is working together, who can solve which types of problems and, perhaps most critically, how a problem or feature is tied to the product roadmap.
Having a clear mechanism or template for populating your roadmap is also critical to ensure that your OKRs tie back to it. At Groupon, Christine uses the Silicon Valley Product Group's transitional roadmap as a template.
Another foundation for OKR success is having an organizational agreement for learning norms.
Research suggests that 10% of learning happens through formal education-like classes, while 20% of learning happens by watching others. The remaining 70% of learning happens by working or doing. This is also known as the 70-20-10 Model. Organizational support for being imperfect (at first) or "failing forward" allows teams to get better over time and solve problems together.
Finally, organizational transparency and leadership support go hand-in-hand.
Organization-wide OKR visibility builds trust, and regular reporting allows each team to know what they need to complete from quarter to quarter. This kind of transparency also helps prevent top-down surprises from upper-level management during the quarter, which can drive team workflows off track.
Know what adopting OKRs can't solve
No approach is perfect. Like any framework for driving business growth, adopting OKRs cannot solve every problem for your organization. Just as critical as preparing your organization for OKRs is knowing what OKRs will not solve for your organization.
Adopting OKRs cannot solve for:
Organizational indecision

A lack of discipline, and

A lack of muscle around estimating.
Christine emphasizes that each of these challenges needs to be addressed separately from OKR adoption, whether you tackle them before or in conjunction with OKR rollout. She also notes that you don't have to be perfect in each of these areas to adopt OKRs, acknowledging continuous improvement for her organization around estimation.
But OKR adoption won't inherently resolve those issues for an organization. "You've got to solve those separately," she says.
How OKRs help you prioritize at each level
When it comes to portfolio management, OKRs ensure a quarterly revisit of which outcomes are valuable to the business growth of the organization. This means old or outstanding goals are repeatedly refreshed in favor of working toward more pressing objectives and key results.
Christine compares this process to her philosophy of cleaning out the backlog quite often, citing that the hypercritical features will demand attention and energy. But over time, if certain features or defects are still in the backlog but no longer have passion or impact behind them? Move on.
One of the key benefits of OKRs is that they demand this kind of quarterly prioritization of outcomes organization-wide. OKRs demand a frequently refreshed understanding of what is most important and how each team's work feeds into meeting identified goals across the company.
The impact of OKRs on portfolio management
OKRs offer critical guideposts for portfolio management. Organizations can have confidence that if they are implementing OKRs correctly, none of the product or engineering work is wasted. Each project has been checked and drives a measurable and valuable result for business growth. Work that doesn't drive a key result should be challenged and most likely stopped.
When it comes to determining headcount, Groupon takes a more holistic look. While revisiting OKRs happens quarterly, such a frequent timeline is unrealistic for shifting human capital resources. This is because teams need time to build momentum together, in order to achieve progress toward shared outcomes.
At the leadership level, Christine notes, Groupon considers the top three things it wants to achieve as an organization. "We've got to think thoughtfully as a business. Are we broadly putting resources in the right place?" she shares.
Strategic decisions about headcount should happen at a business level over time, allowing for the stability needed to make real progress toward OKRs at a team level.
OKRs also support this approach because, unlike in a waterfall model, you don't spend time beforehand estimating the hours — and subsequently, the cost — of a massive project. With OKRs, you can connect product strategy and team execution, and trust OKRs to meet ongoing customer needs through continual quarterly assessment. In this way, your business will be able to adjust to changing market conditions and customer needs over time.
The impact of OKRs on day-to-day workflow
We need to fight the urge to allow OKRs to become irrelevant at the local level for the engineers, designers and scrum masters who are working on product features day-in and day-out.
For Groupon, this means using the transitional roadmap to draw clear connections between the objective, the measurable key result, and the specific features planned for each quarter that feed those OKRs, shares Christine. Each team should know how their work directly ties back to the roadmap and business growth.
And if individuals are asking critical questions to understand how a feature or workstream feeds (or doesn't feed) into an OKR? Well, you know you're doing something right.
Using OKRs to keep teams connected to the roadmap and a prioritized list of the features for each quarter will also save them the time of having to ask their leadership which feature is more important than another. The OKRs speak for themselves.
How OKRs fit into three key measurements
While OKRs are a critical tool for measuring company-wide success against specific goals, they won't measure everything. OKRs tie back to business growth, the first of three key measurements, Christine points out.
As a business growth measurement, OKRs are a company goal only, Christine says, and they need to support innovation. One of the ways you can do this is by rewarding both successes and failures organization-wide. This is because true innovation can only come when we take risks and try things that we aren't certain will succeed.
Just as critical as business growth is business strength. You should measure business strength with separate goals in addition to OKRs. This includes tasks like keeping the ecosystem secure, building a talent pipeline and passing audits, which you should measure at the team level.
Thirdly, talent development occurs on the individual level. Each person has their own strengths and driving motivators for performance. This kind of performance measurement cannot be done on an organizational or team level, or through company OKRs. Rather, it should take place through a separate goal system focusing on personal, individualized development.
So while OKRs are key for driving business growth, you do need additional approaches and other goal systems to help with key measurements of business strength and talent development.
Using OKRs for Personal Growth
Adopting OKRs isn't just for organizations. Individuals can use OKRs to maximize their effectiveness in their own personal growth and development goals. It starts with measuring your impact.
Christine focuses her leadership impact on advocacy for women in tech through OKRs. She identified her objective of helping women gain influence, which she then connected to specific measurable outcomes. She established key metrics such as how many women she helped get a new opportunity, a raise or a promotion.
Finally, she makes ongoing strategic decisions regarding how she uses her time based on advancing those specific goals.
Just as with establishing organizational OKRs, measurability drives how individuals can set their own personal growth and development goals. "The heart of an OKR is, How do you measure what you're doing? And then when the results don't come, How do you make a change?" says Christine.
---
This article is based on an episode of Dreams With Deadlines by Gtmhub — the strategy-meets-execution podcast where you'll hear of real trials and victories in business. The show is hosted by Jenny Herald, VP of Product Evangelism at Gtmhub. Subscribe via Apple, Spotify, or wherever you listen to podcasts to hear their discussions with thought leaders and learn how to shrink the gap between strategy and its day-to-day implementation.
Top quotes:
[03:42] "You come up with this idea but it's actually [about] implementing it and having it sustain over time and drive results. The easiest part of change is the first part. The harder part is figuring out how you're going to check yourself and measure yourself over the course of time. And I call that progress. … So I'm really a progress maven."
[08:00] "The heart of an OKR is, How do you measure what you're doing? And then, when the results don't come, How do you make a change?"
[31:26] "Focus on the defects that are hypercritical and then the other ones, you let sit for a little while. [Then] see if there's still a passion and an impact for solving them over time. OKRs are much the same."
[35:16] "So I'd argue that we could either waste a lot of time measuring something upfront from a project perspective, we could disconnect the project and the features, assume that they're being taken care of in the agile OKR ecosystem and then start having a business conversation about resources in our company and whether we're putting our money where our mouth is."
[39:56] "If you really want to say you're going to reward innovation, you have to reward failure and success equally."