Tracking Agile Workflows - Rally Integration for all customers through the application marketplace.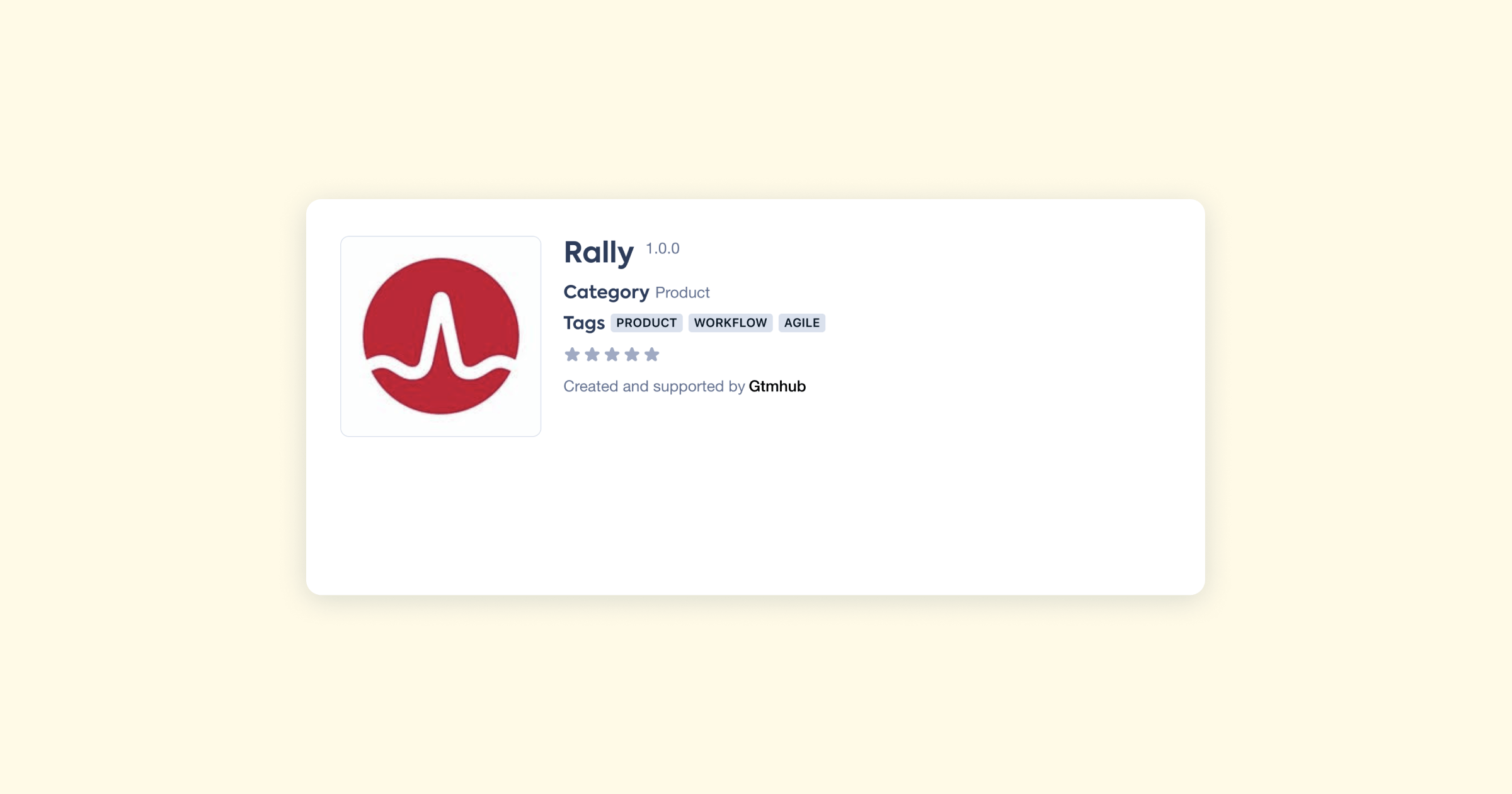 A large SaaS company improved its ability to automate tracking of feature completion using a custom Rally Integration. This integration has since been modified to enable all Gtmhub customers to do the same thing.
The challenge
This major SaaS company made time to market a key strategic priority for the year and created a large number of Key Results related to the progress of new feature completion to deliver this. However, many of these Engineering KRs were manually populated, which was not only a time-consuming process, taking time away from the execution of feature delivery, but updating it once a week meant that the data was always 7 days behind and retrospective.
The solution
This SaaS business used Rally rather than Jira to track the progress of their tickets. The first thing we did was build out a new integration using Rally's REST API to connect product progress data Gtmhub. From there, we built out the functionality for Insights to include this connection and to enable the automatic tracking of all Key Results based on these metrics.
This solved a number of challenges, not least providing real-time data around feature progress, and enabled the creation of automated Key Results such as:
"Release 5 new features in Q1"
"Increase Team Feature Velocity by 50% in Q1"
"New Feature X reaches 75% completion by End of Quarter"
"Reduce bugs per feature by 50% in Q2"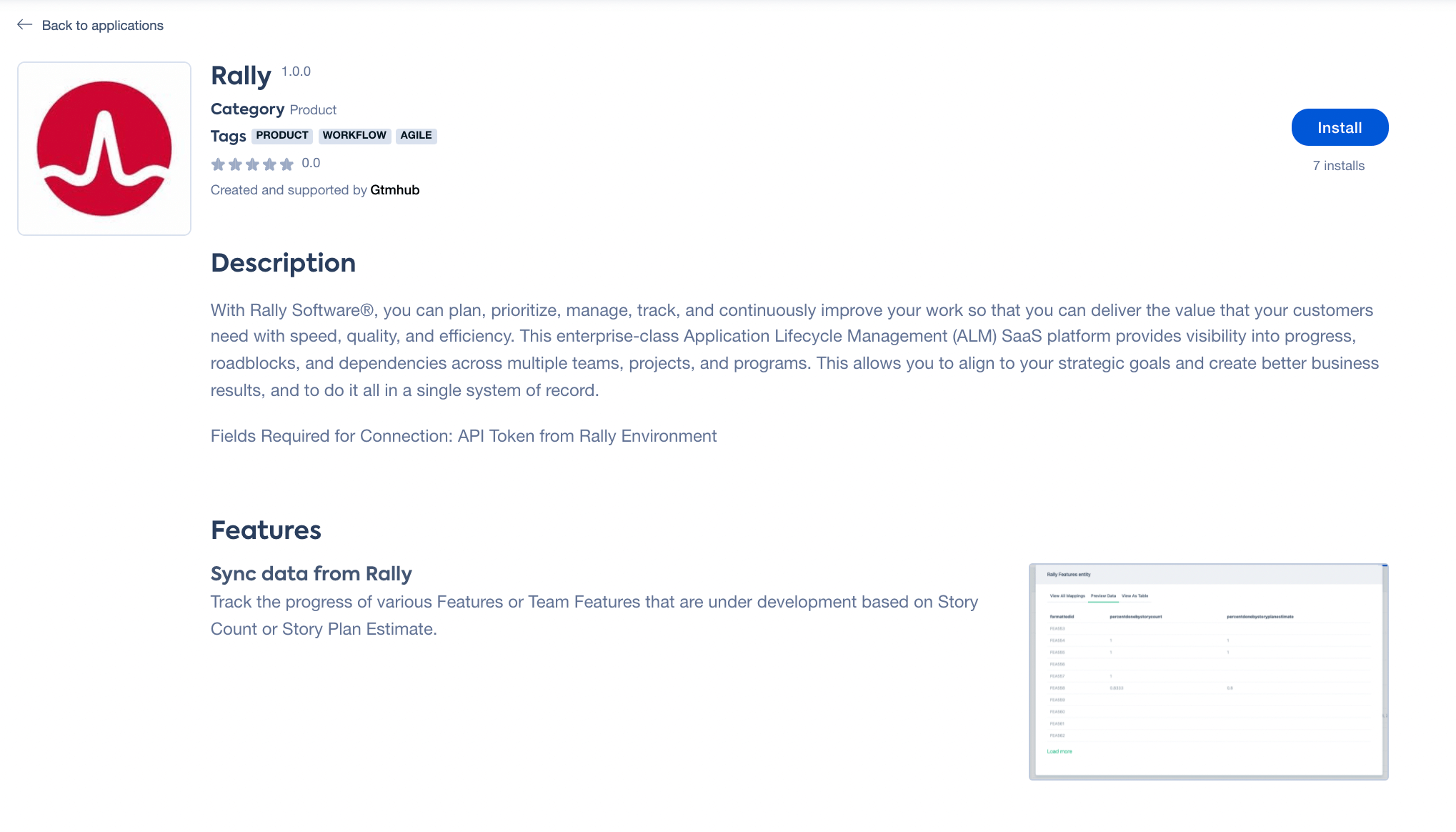 The outcome
For businesses looking for a Jira alternative, our integration with Rally enables them to have greater flexibility when connecting product tracking software to Gtmhub's strategic planning OKR software. This also provides additional benefits for Key Result automation, the creation of a greater variety of Insights, and enriching the interconnectivity and security of your tech stack.
Get in contact
If you're interested in finding out how we can speed up your implementation of Gtmhub or how you can extract more insights from your data, drop us an email and we'll arrange a 15-minute call to discuss your requirements.