Spotlight on Technical Success: Veronika Geneva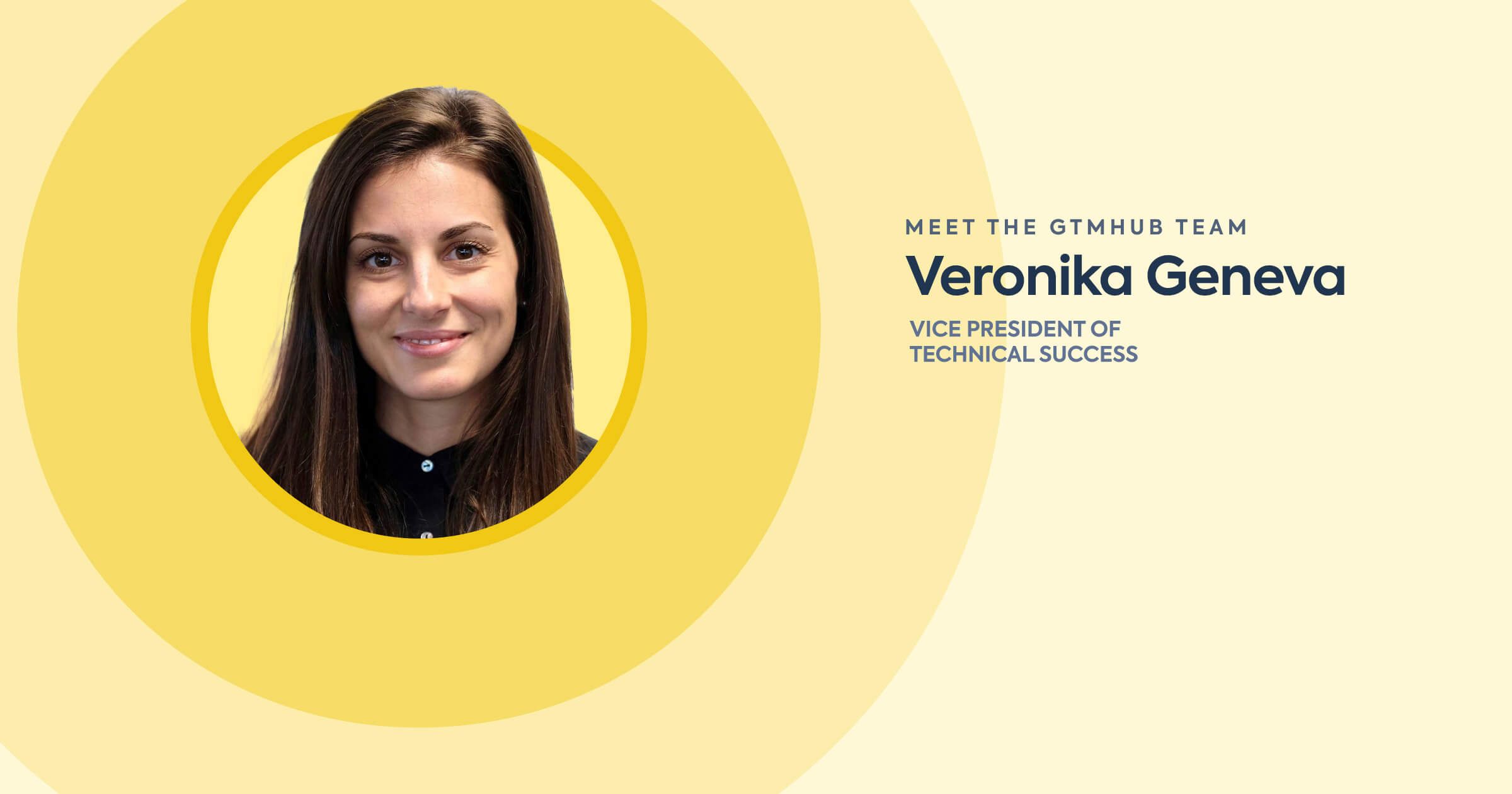 Hey Veronika, tell me a little about yourself, your career, and how you ended up in Technical Success?
Prior to joining Gtmhub, I worked as an Implementation consultant in enterprise organizations. I've worked with enterprise companies across the globe and gained knowledge of how different companies operate. At one point I needed a change, a workplace where my opinion would matter, and the opportunity to contribute my ideas to improve a business. And I was lucky enough to start as the first Sales Engineer at Gtmhub. As we grew, we saw the need to be closer to our clients and established the Technical Success team. For me, this was the most logical path forward - I've always cared about the success of our customers.
What does a typical day look like for you and what are you currently working on?
The beauty of working in a rapidly growing organization is that every day is a different day. My main responsibilities are a mixture of assisting the team members and making sure they have no obstacles to accomplishing their tasks; collaborating with members of other teams on different cross-functional initiatives; seeking for new talent to join the team
What gets you out of bed in the morning?
The excitement of the new challenges I'll face today and the amazing ideas my team will surprise me with!
What three words would you use to describe your role?
Curious, tech-savvy, striving (to help customers be successful).
What is your favorite Insightboard?
Team OKR Progress Board. It provides a great overview of the team's progress combining members' ownership of OKRs, Tasks, and KPIs.
What is your proudest achievement at Gtmhub so far?
The establishment of the Technical Success team. I am proud I manage and attract the best technical talent in the industry.
How do you define success?
When we exceed customer expectations and deliver a solution that helps their business beyond what they believe software can do. And make Gtmhub an integral part of their business.