Spotlight on Technical Success: Kraig Williams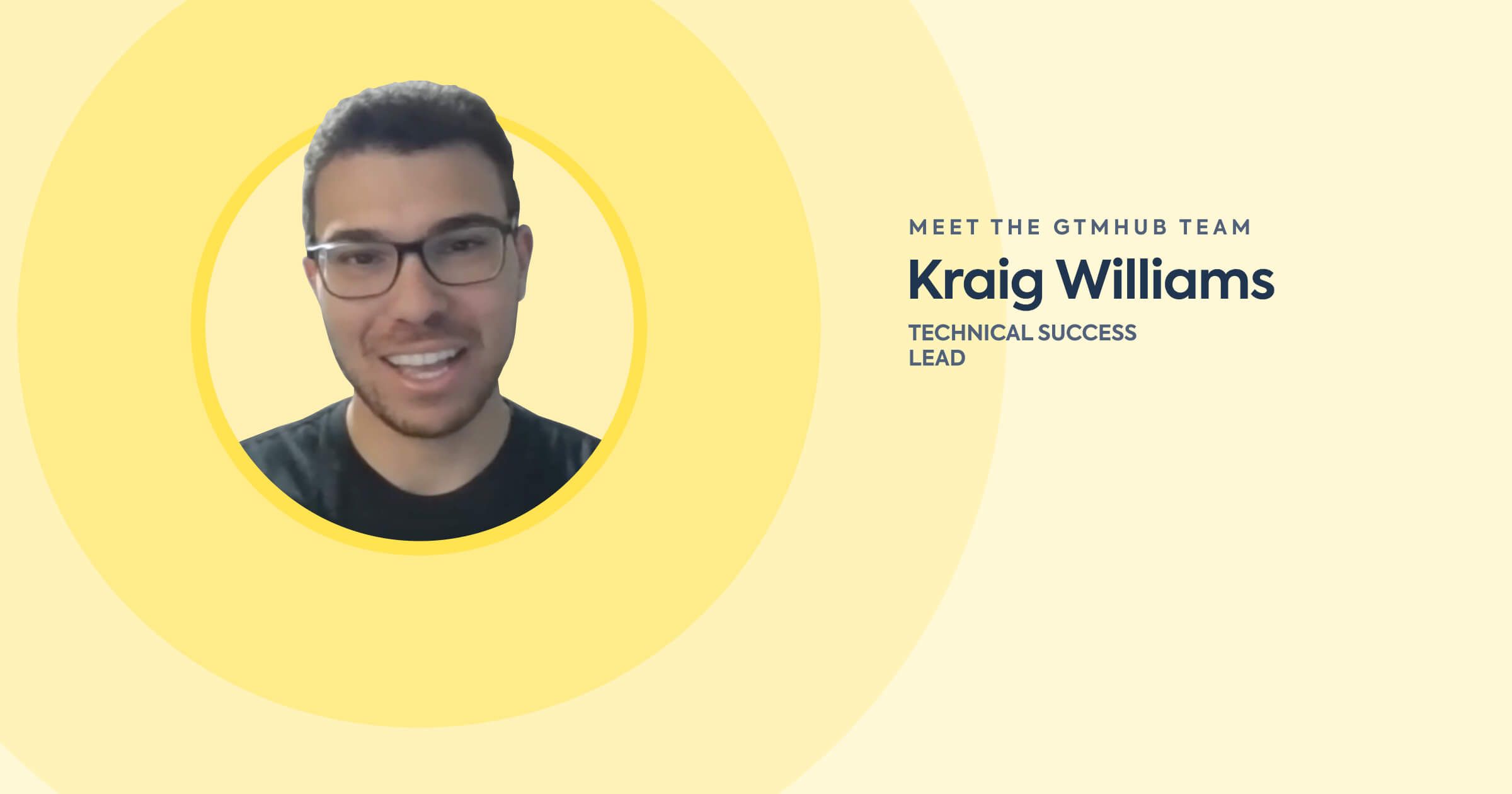 Hey Kraig, tell me a little about yourself, your career, and how you ended up in Technical Success?
I began my career as an aerospace engineer working for a small firm traveling the world consulting customers about turbine jet engine testing. I found my way into coding by developing various financial algorithms to analyze market data and fell in love with the immediate gratification of logical problem-solving. I decided I wanted to pivot careers and combine my customer relation experience and coding experience and found the perfect fit in Technical Success!
What does a typical day look like for you and what are you currently working on?
I am always working on cool and exciting projects for customers, whether it be helping them with the implementation of OKRs or brainstorming ideas on how to improve their process, I am constantly coming up with unique ideas and making them a reality. Right now I am working on a solution for a client that will vastly improve the efficiency of OKR reviews by the leadership team. You would be surprised by the creative effort it takes to do even something like that!
What gets you out of bed in the morning?
Creativity … and Coffee! I am a problem solver and I live to use my creativity to deliver unique solutions to clients that improve some aspects of their work lives. Seeing the immediate impact of a solution I gave a client makes all the effort worthwhile… and light roast.
What three words would you use to describe your role?
Reliable, Fast, and Resourceful.
What is your favorite integration?
My favorite integration is Salesforce. SF provides companies with a myriad of critical KPIs and ultimately allows for the automation of many Key Results. I also have always been interested in financials so being able to work with financial data is a plus.
What is your favorite Insightboard?
My favorite Insightboard is the OKR Engagement Challenge. This board allows organizations to gamify their OKR engagement which drives competition and ultimately improves adoption. I think this is a fun and creative way to get users engaged.
What is your proudest achievement at Gtmhub so far?
The development and implementation of the Insightboards Catalog! The Insightboards Catalog is a set of unique Insightboards that were developed for individual customers but are useful and universal enough to be installed on other accounts. The development of this catalog was a massive cross-functional undertaking that started as a Microsoft Word document and now has made it all the way to the Gtmhub website!
How do you define success?
My success is the customer's success. As long as my clients have the resources and knowledge to successfully implement Gtmhub within their organization I am successful.