BYOC Build Your Own Code - An Offline Visual Studio Plugin for Coders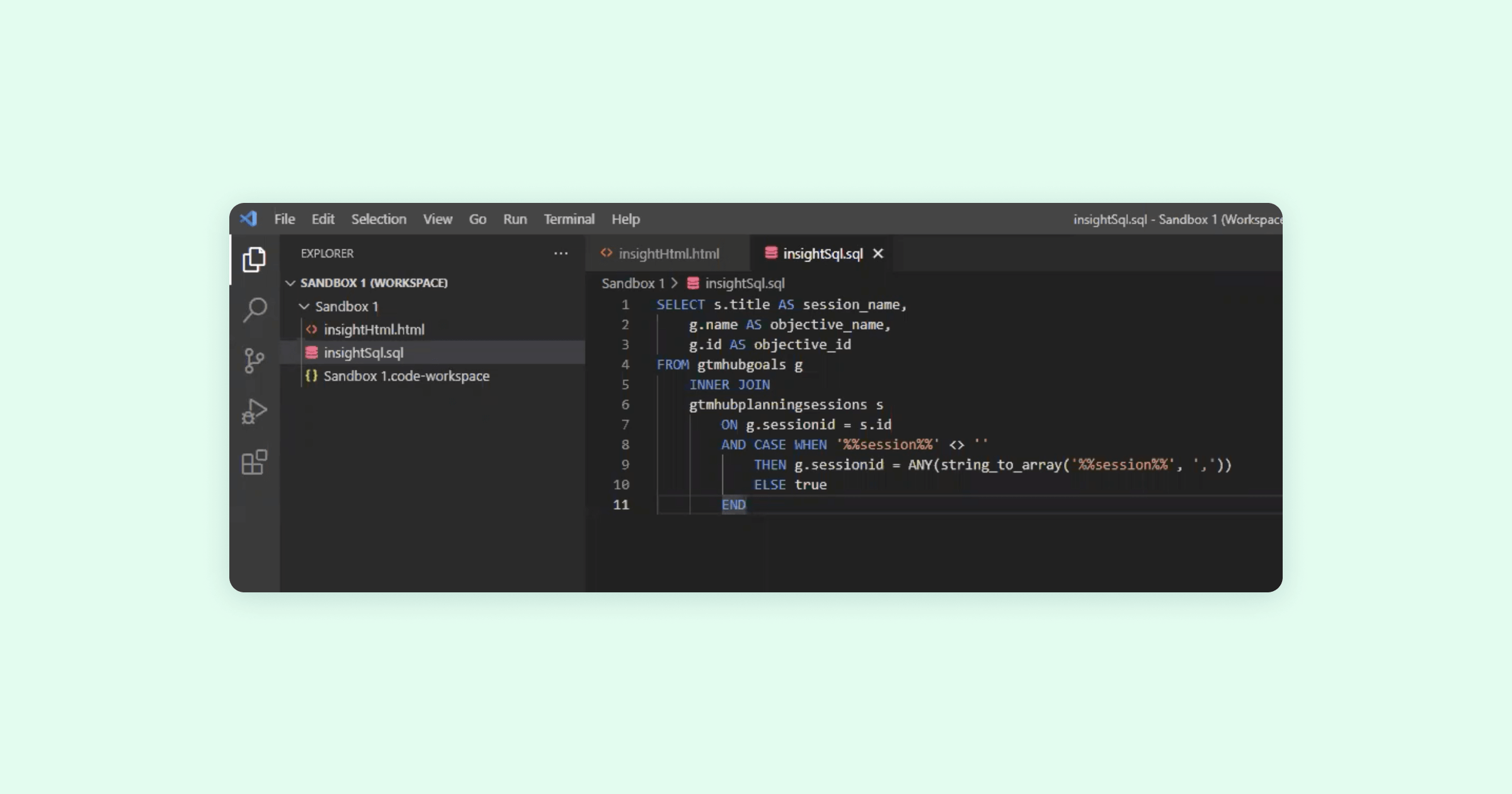 A customer wanted to create custom Insights using a familiar IDE. Gtmhub created a new code editor to enable offline amendments.
The challenge
Gtmhub provides an online editor to work with SQL and HTML to build custom data visualizations for Insights. Whilst the online editor is incredibly powerful, some customers are more familiar with purpose-built Integrated Development Environments (IDE) solutions and prefer to use their own. Moreover, some customers prefer to use offline editors as their internet sometimes disconnects and work is lost.
The solution
We built the Offline Insight Editor, a plugin for VS Code that allows interactions with Gtmhub's Insights including executing the SQL with specified filters. This allowed customers to use the full power of the VS Code IDE and its vast plugin library while providing the necessary commands to download, edit, and publish updated insights directly into Gtmhub.
The outcome
Customers can now use a familiar coding environment to update their insights, saving vast amounts of time in learning a new one. Additionally, the risk of losing work due to a lost internet connection is now a thing of the past.
Get in contact
If you're interested in finding out how we can speed up your implementation of Gtmhub or how you can extract more insights from your data, drop us an email and we'll arrange a 15-minute call to discuss your requirements.