Bookmarks, emojis and common sense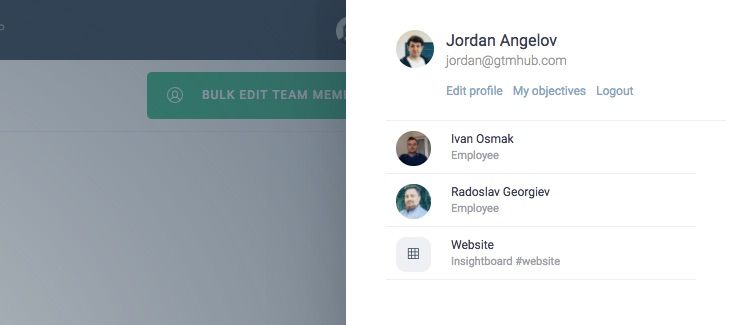 With today's update to Gtmhub we've added few things to make your everyday work in Gtmhub more pleasant. This release has focused completely on the user experience aspect of Gtmhub.
Bookmarks
Your company may have hundreds of objectives and employees, dozens of InsightBoards and teams, but at any given time you are probably interested only in handful. To simplify everyday work we've added a simple, but awesome bookmarks which let you bookmark for quick access anything you are currently interested in.
Here is a short video demonstrating the new feature:
When words are not enough
We all know that there are things that words can't express. To facilitate such moments, we've added emojis on the timeline.
Support for emojis
Objectives search
We've also added search for objectives – which searches objectives by name and description. It comes handy when you want to find everyone who is doing something related to "customer".
Objectives search
Smarter defaults
Finally, in the category of common sense: Initial value of numeric manual key metrics are now defaulted to 0. We had it at obvious 12.36 to facilitate learnability, but it became annoying to our users as they kept entering thousands of key metrics, where 90% of them had the initial value of 0. That's one way to make the world a better place.
Enjoy!